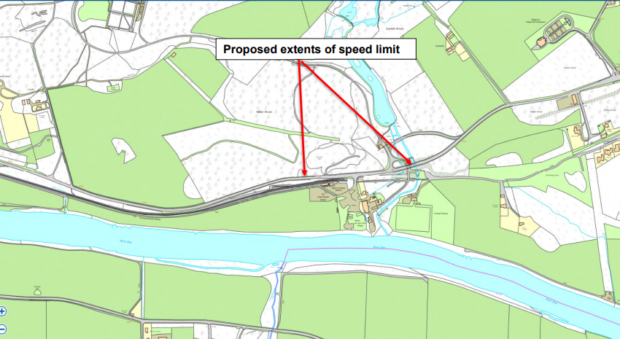 A notorious stretch of an Aberdeenshire road where eight accidents took place over a seven year period will be reduced to 40mph to help improve safety.
Councillors at yesterday's Marr Area Committee meeting agreed unanimously to proceed with restricting speeds on the A93 Aberdeen to Banchory road at Milton of Crathes.
The new limit will be enforced on a stretch from the east of the junction at the entrance of Crathes Castle and to the west of Milton of Crathes and the Royal Deeside Railway.
Speed reduction measures were first proposed because of concerns about the unlit nature of the road and the presence of bus stops on both sides.
Between 2010 and 2017, there have been eight recorded accidents on the short stretch of the A93.
Banchory and Mid-Deeside councillor Eileen Durno has long campaigned for improved safety in the area.
She said: "I'm absolutely delighted. When I was first elected in 2017 one of the first emails I received was about this really dangerous junction.
"There have been a lot of accidents here, and even more near misses, so I'm really pleased we'll be able to make this road safer for everyone."