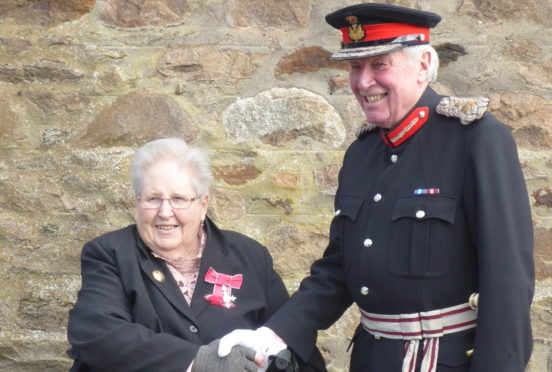 Marcia Morris MBE, who has died at the age of 83, changed the lives of hundreds of people with learning disabilities.
She worked for decades as a volunteer to improve services for people with learning disabilities and their families.
Born in Reading, she and her family lived in Orkney and the north-east of Scotland since 1970.
Inspired by her late son Simon, who had learning disabilities, she fought hard to ensure he had a good quality of life.
This led to a lifetime of volunteering when, in 1975, she became a founding member of the Inverurie branch of the Scottish Society for the Mentally Handicapped – later renamed Enable.
Three years later she was elected onto the governing body of Enable and became chairman in 1992, a post she held until 1998.
Shortly after, that she became a founding member of Enable Grampian and was key to the group receiving National Lottery funding.
In 1997, she founded a community enterprise company –Wood Recyclability at Pitmedden.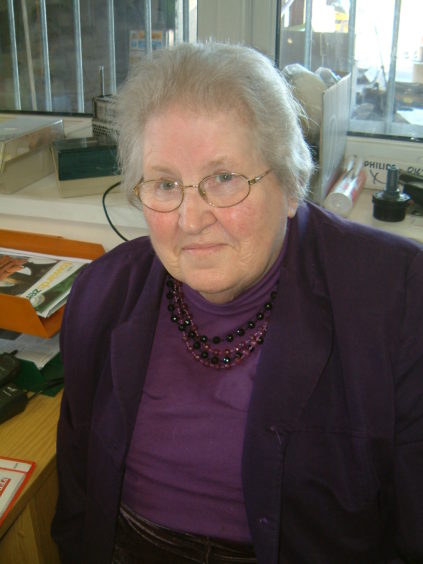 Still in existence, it provides practical training opportunities for adults with learning disabilities.
A trailblazer at the time, the award winning company made garden and wildlife products from recycled wood.
In 1988 Marcia became a founding director of Partnership Housing, (now Inspire Partnership Through Life), which was established to assist with the provision of services and accommodation following the closure of mental health hospitals at Ladysbridge in Banff and Woodlands near Aberdeen.
Throughout her life Mrs Morris was determined to improve understanding, tolerance and opportunities for people with learning disabilities.
In 1986, she and her late husband Glynn to make their son Simon a test case for the resurrection of the Scots Common Law which had not been used since 1924 and aimed to protect vulnerable people.
Following the success of Simon's case it was incorporated into the Mental Health Act and means that welfare and/or financial guardians can be appointed for vulnerable people.
Friends said she had patience in abundance when it came to working closely with vulnerable people and their families – but little for those in authority when she felt the best services weren't being provided
She was often described as "a fountain of knowledge" and helped parents of children with learning disabilities to get the best services possible and "a force to be reckoned with" who fought their corner very hard.
Mrs Morris was awarded an MBE in the Queen's New Year's Honours List for her services to people with learning disabilities.
She is survived by her two children Peter and Linda, and  four grandchildren and three great grandchildren. Her funeral service will be at Clovery Woods, Fyvie, on November 15, at 11am.