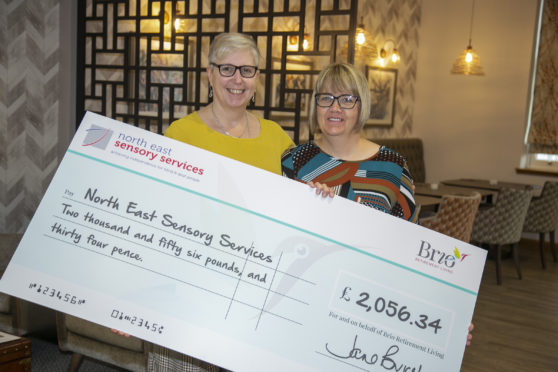 Hundreds of people from all walks of life at a north-east retirement community have come together to raise vital funds for a local charity.
Residents of Landale Court in Chapelton have taken part in a series of three-mile sponsored strolls in aid of North East Sensory Services (Ness), which supports blind and deaf people.
The third annual event was held earlier this year and the retirement community bosses have now revealed a grand total of more than £2,000 was raised.
The funds pushed the total sum raised by the community across all of the walks to £5,600.
Louise Richardson, Landale Court general manager, said: "It's incredible to see the community come together for events like this.
"This is the exact vision we had when we built Brio Landale Court, to bring people together.
"We're so proud of everyone who has joined in and donated to this well-loved community event and have helped to make it more and more successful every year."
Susan Hewitt, a reader and driver for Ness, said: "The money raised will go on make a different to those with sight or hearing loss.
"Without donations like this, we wouldn't be able to carry on providing the services that we do to the people in the local community who need our help.
"We look forward to doing it all again next year."