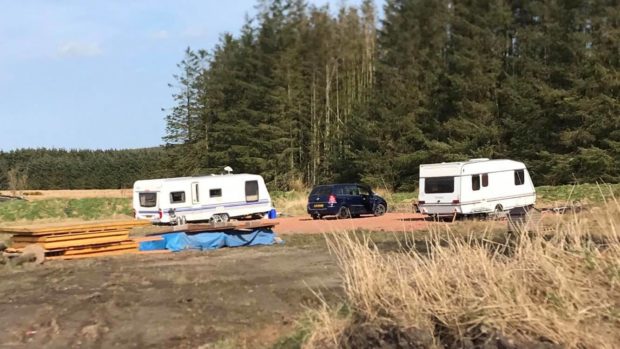 Aberdeenshire councillors will next week decide on the fate of plans for a Travellers' site near Hatton.
At their meeting on November 21, they will discuss the proposals lodged by George Stewart, of Ellon, for three pitches at land by Smallburn, Clola.
Planning officers are urging councillors to refuse the application.
Members of the Buchan area committee previously deliberated on the plans but found that without an engineer's report about the drainage they felt they had to follow the recommendations.
A total of 45 objections were also submitted to the authority raising concerns over road safety, water supply, NHS and school capacity and the presence of a similar site nearby.
The full council report details the plans and states: "It is proposed to create three caravan pitches with parking and turning areas adjacent to the road."
The site is to be serviced by a private well.