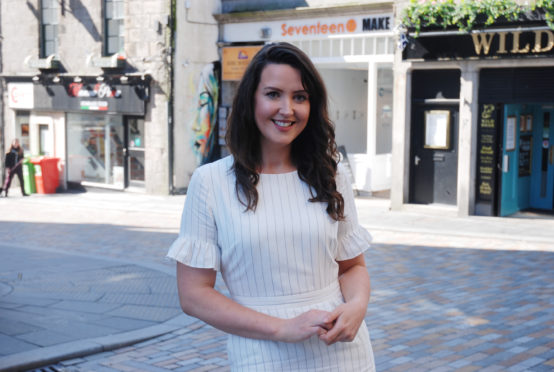 Aberdeen has launched its bid to retain Purple Flag status for a record-breaking seventh year in a row.
The city was the first in Scotland to be awarded the accreditation that rewards cities for their efforts to maintain the management of town and city centres at night.
Huge efforts have been made by city businesses, the police and council to ensure Aberdeen is a safe and welcoming place to visit in the evening.
The status is credited with boosting business and the local economy and has played an increasingly important role as the reputation of Aberdeen as a cultural and tourism destination has grown.
It is believed the newly reopened Aberdeen Art Gallery and Aberdeen Music Hall will help to attract ever larger numbers of people into the city centre.
And events such as Inspired Nights on the Green, Aberdeen Restaurant Week, the Aberdeen International Comedy Festival and Nuart Aberdeen will build on that.
That makes Purple Flag status important,as it signals the city centre and its venues and events are a safe and fun environment.
The accreditation is also important as the city council works to bring more people to live in the heart of the city.
Assessors from the Association of Town and City Management will visit the city later this month to evaluate Aberdeen.
Nicola Johnston, who is Aberdeen Inspired's evening and night-time economy manager, said: "A huge amount of effort has been put in by the team here at Aberdeen Inspired, as well as Police Scotland, Unight, Aberdeen City Council and a host of other partners to ensure that we continue to work towards providing the safest possible environment for the public to enjoy our city centre evening economy.
"Retaining Purple Flag accreditation for six consecutive years is a big achievement.
"We are hopeful that Aberdeen will demonstrate again to assessors everything that is on offer in the city for residents and visitors alike to enjoy the city centre in a fun and safe way at night."
Steve Morris, general manager of The Tunnels, added: "Having been involved in Aberdeen's nightclub scene for 30 years I have seen the city's night-time offering constantly adapt and evolve.
"I think we have always managed to retain a healthy eco-system between the evening and late-night economy businesses which creates a safer operation for all.
"We have a diverse and vibrant mix of dining, entertainment and culture and Purple Flag status gives Aberdeen a positive reputation, broadens appeal and helps attract more visitors to the city."