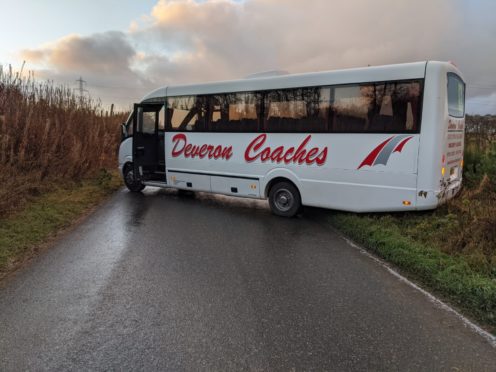 A school bus is blocking the Pitcaple to Chapel of Garioch road after it slid down a hill.
The Inverurie Academy bus had numerous pupils on board when it became wedged on the verge of a hill.
No one was injured and many are now being picked up by parents while the school bus is moved.
An Aberdeenshire Council spokesman said: "We can confirm that a school bus left the road in the Chapel of Garioch area at around 8am today.
"There were four pupils and one driver on board and there were no injuries. Parents and carers have been advised and the operator has recovered the vehicle."