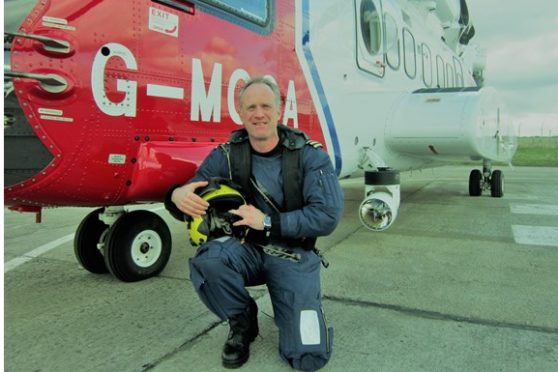 A North Sea helicopter pilot has raised £4,000 for charity by cycling 400 miles through the mountains, rainforests and towns of Kenya alongside seven tetraplegic athletes.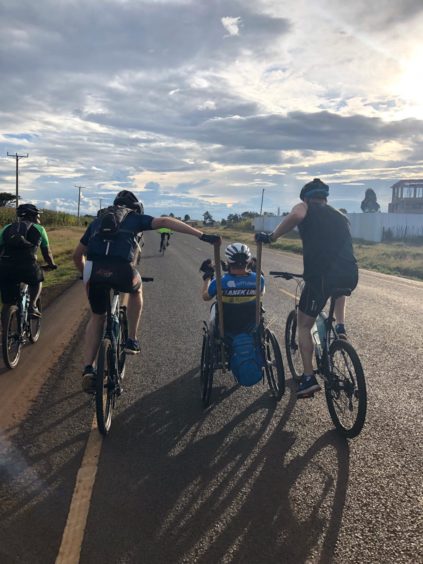 Gary Queen, 53, took part in the arduous challenge to fundraise for Regain, an organisation that supports British sportsmen and women who have become paralysed by a sports injury.
And as if the challenge of dealing with the mountainous terrain of the African country's Great Rift Valley and other major hurdles wasn't enough, Mr Queen also stepped up to the task of helping the tetraplegic cyclists along their journey.
Many of the lithium batteries that would have powered their tricycles were prevented from entering Kenya by customs.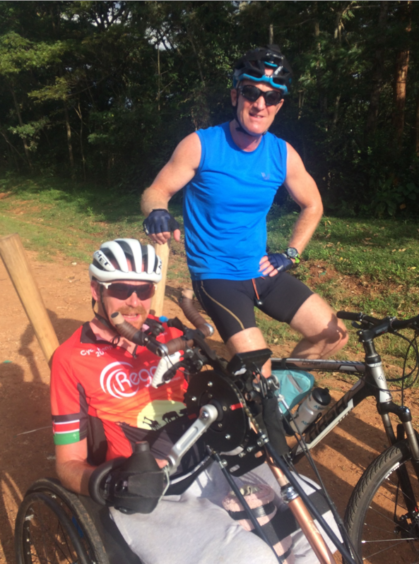 And so for the extent of the adventure, Mr Queen and the rest of the able-bodied pedallers taking part had to push along their disabled friends manually, up severe inclines and in sweltering temperatures.
Mr Queen said: "We acquired some wooden poles and attached them to the tricycles and used them to physically push the tetras along.
"This worked well over flat terrain but the hills – of which there were many – posed us with a massive challenge.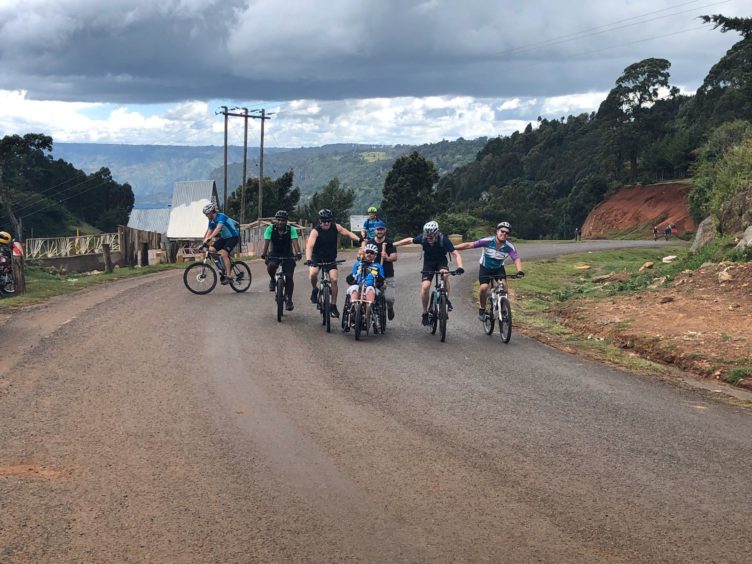 "In fact, on one day we had 22 kms (13 miles) of continuous uphill terrain to negotiate, reaching an altitude of some 8,000ft."
Over the course of the cycle, Mr Queen also visited the Kenyan spinal hospital.
He added: "The facilities in the hospital were basic to say the least.
"Life in Kenya is challenging for able-bodied people, never mind tetras.
"Bladder and bowel management is non-existent and as a result of infection, most die quickly when released from hospital."
The entire group taking part in the challenge generated £180,000 for Regain, and Mr Queen said he was "overwhelmed" by the support he received from friends, family and colleagues in the north-east that helped him to raise an impressive £4,000 and counting for the cause.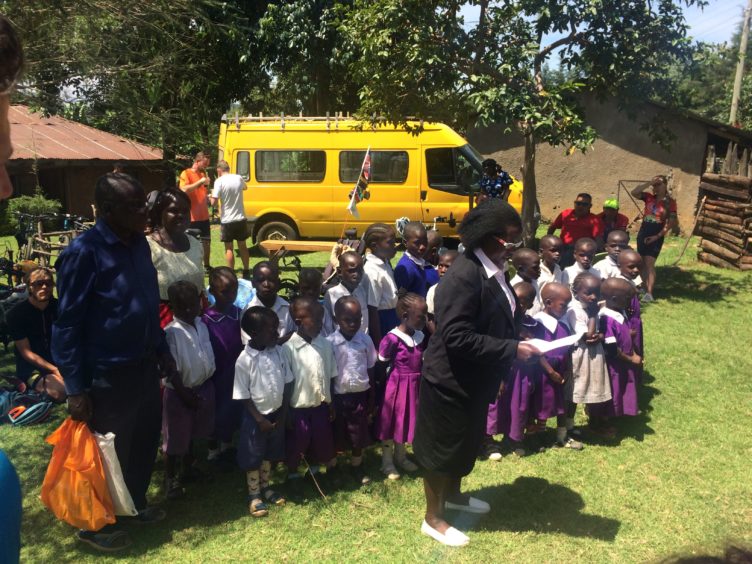 He added: "As an active father of a 17-year-old rugby player, it is frightening to think that any one of us could be at any time paralysed through a freak accident, whether it be on the sports field or just mistakenly diving into shallow water while on holiday.
"Regain provides these people with a purpose in life and a reason to get up in the morning.
"It helps them overcome massive mental hurdles of coping with their injury, particularly during the weeks post-accident."
To help contribute to Mr Queen's fundraiser, visit www.justgiving.com and search for Gary Queen.