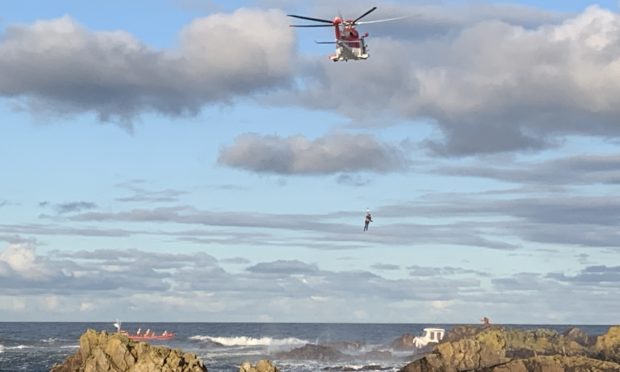 Two people have been rescued from their pleasure boat after it ran into rocks on the north-east coast.
A coastguard helicopter winched the pair from the rocks after they scrambled to safety and dropped them off in Westhill.
A spokesman said: "The lifeboat from Macduff was launched by us as were the coastguard rescue teams from Portsoy and Banff at around 1.20pm today.
"We diverted the Bond 1 helicopter from a search and rescue training exercise to the scene.
"A local fishing vessel was also on scene."
It is thought that both the passengers of the pleasure boat are not injured.