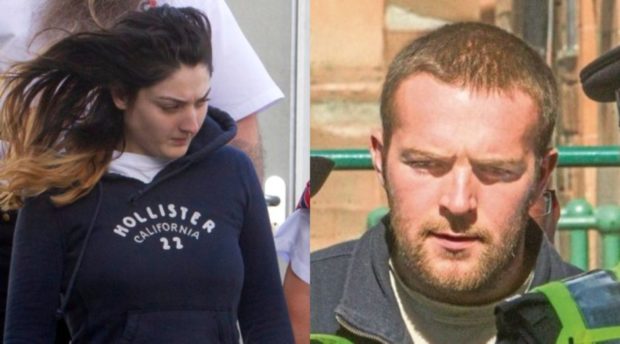 Appeal judges have thrown out bids by Kinnordy killers Tamsin Glass and Callum Davidson to have their sentences reduced for the brutal killing of Angus oil worker Steven Donaldson.
On the day her ex-boyfriend and accomplice Steven Dickie was found dead in his prison cell, a panel of senior judges rejected challenges to the 10-year culpable homicide sentence imposed on "manipulative and devious" Glass, and Davidson's 24-year murder term for the "cold-blooded" murder of Mr Donaldson at a nature reserve near Kirriemuir in June, 2018.
QCs argued the sentences imposed by trial judge Lord Pentland following a five-week trial at Edinburgh High Court were excessive.
Mr Donaldson's spinal cord was severed twice in a barbaric attack by Davidson and Dickie at Kinnordy Loch after he had been lured to Kirriemuir's Peter Pan playpark by Glass to discuss their failing relationship.
Shocked RSPB staff made the horrific discovery of Mr Donaldson's mutilated body underneath his burnt out BMW just before 5am on June 7 last year.
The heavy bladed weapon which inflicted the fatal blows has never been found.
Lord Brodie, who heard the appeals with Lord Drummond Young and Lord Turnbull said written reasons for their rejection would be issued at a later date.