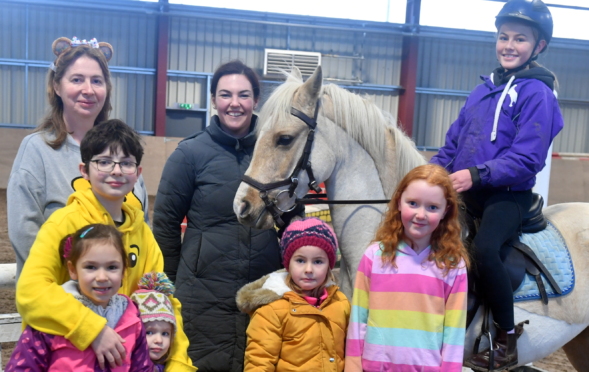 Kind-hearted fundraisers have helped raised thousands for Children in Need.
Staff at Ardies Club, in Oldmeldrum, put on a series of events this week to raise funds for the charity.
They invited 11 local instructors to give up their time, free of charge, to raise help bring in thousands of pounds worth in donations.
Instead of paying the club, those visiting the Oldmeldrum equestrian centre for lessons this weekend were instead asked to give a donation to Children in Need.
In addition, staff sold 5,000 tickets for a raffle and put on a "very successful" home bake sale.
The current total raised this weekend has come to £2,500.
Louise Morrison, of Ardies Club, said: "Local businesses have been extremely kind in helping us with a variety of donated vouchers, gifts and other donations.
"And the 11 trainers all taught for free and really got on board with the idea – we were so grateful.
"Children in the Need is a really good cause and one quite close to a lot of our hearts, so we thought why not do some fundraising.
"Many of us here are parents and many children come to Ardies for lessons, so it felt important to give back.
"We've raised more than £2,000 so far and are hoping that will rise through the week."
To find out more search Ardies Club on Facebook.