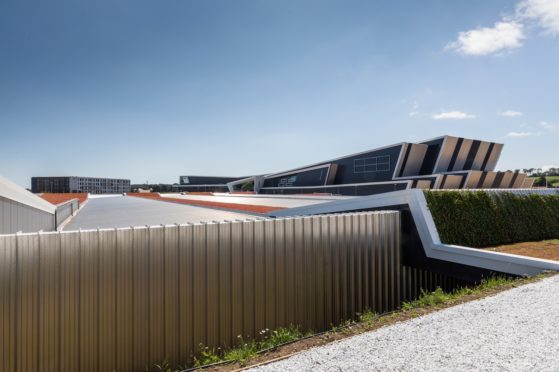 Aberdeen council bosses were forced to shell out hundreds of thousands of pounds after they discovered that the multi-million-pound TECA venue didn't have "proper" mobile phone coverage.
Papers which were presented to yesterday's strategic commissioning committee revealed that the local authority had to pay £220,000, because of an "urgent need to ensure the coverage was adequate for scheduled events".
Last month it emerged that the council has so far spent some £390million on the massive Bucksburn exhibition and conference centre, which includes underground car parking, a heating plant and on-site hotels.
The contract for the extension of 3G and 4G services was launched in October with the venue officially opened in August.
Bemused councillors asked yesterday how the venue had been apparently built without mobile phone signal.
Nigg, Kincorth and Cove SNP councillor Stephen Flynn said: "Obviously, TECA was a very expensive project running to hundreds of millions.
"How exactly did we find ourselves in the situation where there wasn't adequate phone coverage?"
Council officers told him that, during the construction and fitting-out period, "black spots" in coverage had been discovered by contractors which had now been resolved.
The Bucksburn site has a gross budget of more than £424m and more than £390m has been spent to date.
An Aberdeen City Council spokesman said: "Wifi connectivity within The Event Complex Aberdeen was fully operational as part of the construction phase of the project.
"The assessment of mobile phone and data signal penetration was part of the final fit and finish, as with any new building of this scale, to allow an assessment to be made of the signal strength in relation to the finished building."