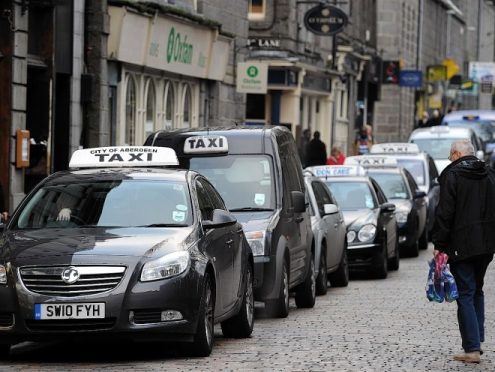 City councillors have been advised to rubber-stamp a 7% rise in Aberdeen taxi fares from January.
Next week's licensing committee is recommended to give the final sign-off for the increase, which would take effect from January 29.
Last month, the committee approved the rise in principle, following a consultation.
However, nobody took part which means the hike has been recommended.
The trade has been split on the issue, with some drivers arguing that rising costs of keeping their vehicles on the roads mean the fare rise is necessary.
However others, including the Unite trade union, felt that further costs to passengers would mean fewer people using cabs.
The taxi trade has been hit hard by the downturn in the oil and gas industry and a decline in previously lucrative airport runs.
The rise, if approved, will mean a 12% increase over the last two years – although there was no increase in the seven years previous to that.
An appeal can still be lodged with the traffic commissioner against the new fare structure.
The report to councillors at next Tuesday's meeting reads:  "Copies of the new taxi tariff card are required to be produced and issued to all taxi and private hire licence holders to be displayed in their vehicles, approximately 1,230 and this will be funded from the taxi licensing budget."