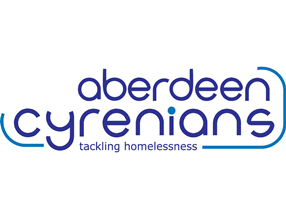 A charity dedicated to helping some of Aberdeen's most vulnerable are stepping up their efforts again for winter.
Aberdeen Cyrenians has been running its assertive outreach street begging project in the city centre since 2017, offering advice and advocacy to anyone begging for money.
And in the run up to Christmas, the team will be heading out to help those on Union Street to form a "reliable point of contact" with those begging.
Community services lead Lynda Reid-Fowle said: "Some people find it difficult to go to appointments or services and so going out and meeting people where they are can overcome this.
"The street begging team will still be stepping out in the run up to Christmas as we have found in previous years that there is a seasonal spike in the number of people asking for money on the streets, as more shoppers start to appear.
"Many people who street beg may not necessarily be facing an accommodation crisis but are still extremely vulnerable, facing many difficult situations, and can find themselves spending their days on the streets.
"Only by being out there, approaching people and asking them if they need help, can a supportive and compassionate relationship be built, and this in turn may lead to us being able to assist with any concerns or needs they may have."
Chief executive Mike Burns said project also allowed the team to refer those in need to other services such as housing, showers, laundry facilities and hot meals.
The charity is accepted food, clothing and toiletry donations, as well as money to support its work over the festive period.