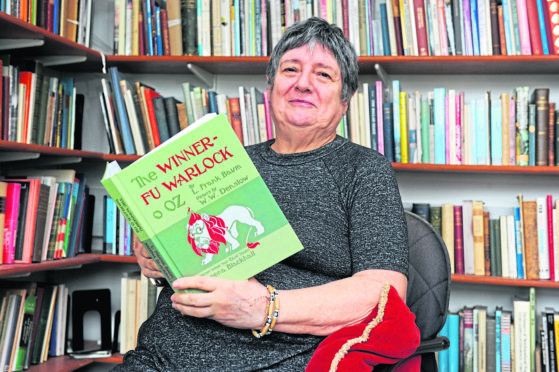 Renowned north-east poet, writer, storyteller and singer Sheena Blackhall has been made the Doric Board's first north-east Makar.
The organisation is made up of people keen to promote Doric throughout the region, and get more people enjoying its heritage through music, stories, history or lore.
Now Mrs Blackhall has been appointed at Makar, a three-year post which will help the board continue to promote Doric as a vibrant language.
The writer – who has more than 140 collections of poetry and 14 collections of short stories – has researched poetry in more than 30 countries and translated numerous best-selling titles into Doric.
She was also recently awarded the Janet Paisley Lifetime Achievement Award at the Scots Language Awards.
Frieda Morrison, chairwoman of the Doric Board, said: "Sheena's understanding use of the language and the traditions which surround it are unrivalled.
"Her ability to capture the essence of Doric in written and verbal formats sit in exact parallel with the aims of the Board and we look forward to the next three years with excited anticipation."
Mrs Blackhall said: "I was delighted to accept this exciting opportunity to play a part in the excellent work of The Doric Board, and I look forward to use my tenure to showcase the very best of north-east culture and tradition."
To find out more about the board's work, visit the website or e-mail info@doricboard.com