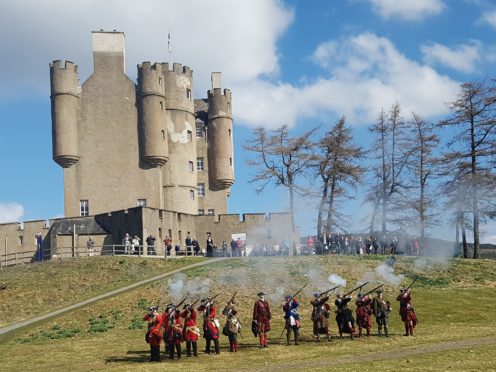 A tribute act to one of the UK's most popular pop groups will be held in Inverurie next year to help raise cash for a major castle restoration project.
Little Fix, a tribute to Little Mix, will perform at Inverurie Town Hall on July 11 next year in aid of the ongoing Braemar Castle rejuvenation campaign.
The "Raising the Standard" campaign is a three-year, £1.5 million project of improvements and repairs to help preserve Braemar castle and its collection for future generations to enjoy.
The castle has been managed and maintained by the local community since 2007, and has since become a major visitor attraction for the region.
To help generate funds for the project, the community has organised a number of shows and events, including an evening of comedy with stand-up funnyman and farmer Jim Smith at Inverurie Town Hall earlier this month.
Simon Blackett, the chairman of Braemar Community Council said: "Following the success of our last fundraiser in the heart of Aberdeenshire, Braemar Castle – sitting at the far reaches of Aberdeenshire – has been enthused to return and host a variety of performances as part of our ambitious £1.5million funding target to restore the castle.
"The Little Fix show is tailored to the younger generations, who are so important to engage with to continue an interest in Scotland's heritage."
Tickets cost £20, and are available on the website www.eventbrite.co.uk