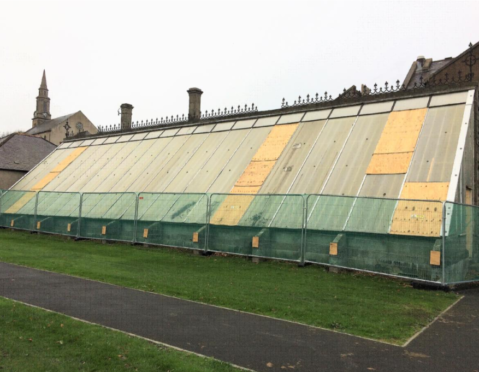 The first steps to renovate the historic Vinery at Banff will start next week.
As the greenhouse which formerly served Duff House, the B-listed Vinery has fallen into disrepair and has been on the Scottish Buildings at Risk Register for many years.
But now, the first phase of works is being launched to give the structure a new lease of life, with repairs being carried out on the bothy section of the building.
The work, funded by a £284,832 grant from the Scottish Government Town Centre Fund, will ensure the bothy is wind and water tight while progress is made towards the second phase of the project.
Phase two would result in a full restoration of the building and bringing it back into use for the growing of fruit and vegetables.
Aberdeenshire Council environment planner Yvonne Clark said: "Thanks to the considerable input from the community, we are now embarking on works which will go towards safeguarding the future of this wonderful old building.
"We appreciate that, while this may only be the start of the hard work, it demonstrates what can be achieved when people get together, share ideas and create strong partnerships to make things happen."
A funding application for the second phase will be decided in January.
Scotland's Association for Mental Health (SAMH) has been appointed as the operators of the project and will be running the facility and promoting good mental health using the growth and utilisation of fruit, vegetables and flowers.