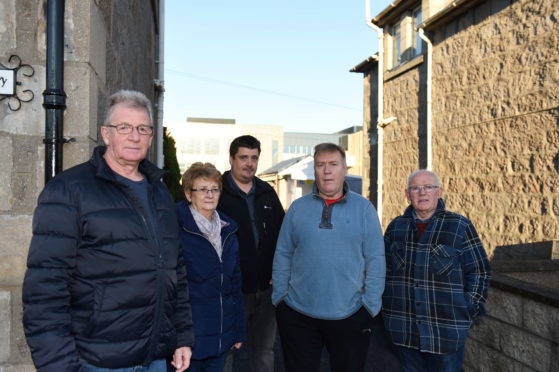 Frustrated Aberdeenshire residents claim that work on a new school has caused thousands of pounds of damage to their homes.
People living on George Square in Inverurie believe that vibrations caused by nearby building work on the £55million Inverurie Community Campus has affected their properties over the past 18 months.
They say that the cost of repairing cracked walls, replacing slates which have tumbled from roofs and restoring crumbing plaster will total thousands for each property.
A dozen residents – the majority pensioners – have been in discussions with Aberdeenshire Council and contractors for more than a year discussing their concerns.
Developers Hub North Scotland argued that the problems were the result of wear and tear, and refused to accept any blame.
But Colin Strachan, a resident on George Square, is convinced the work has caused the structural issues.
He said: "The work is taking place just beyond my back garden.
"Monitors to measure vibrations have been set up, but they're about 650 yards away from the actual homes.
"No-one is taking any responsibility no matter how we try.
"Most people here are retired and should be able to live in peace, it has been very unfair how we've been treated.
"We have tried repeatedly to get some sort of answer but been told this kind of damage should just be expected."
Mr Strachan added that he and his neighbours accepted the need for a new school but simply wanted someone to "acknowledge" the damage caused to the street.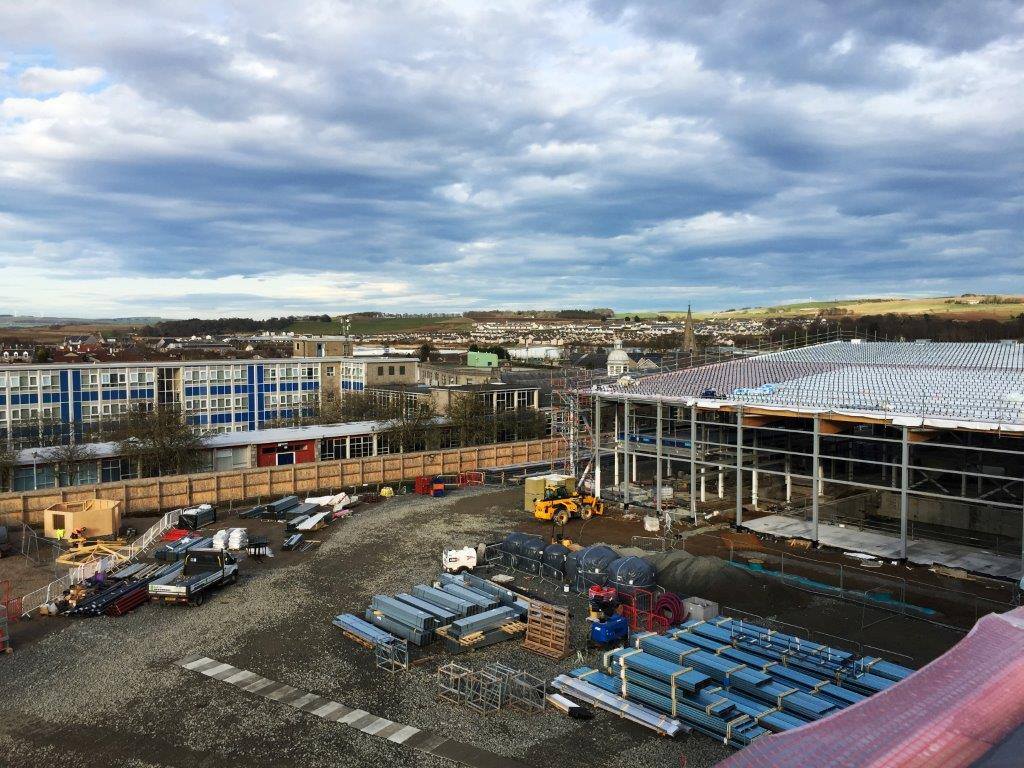 Inverurie Community Campus is being built alongside the existing Inverurie Academy.
Once complete, it will be home to the secondary school and St Andrew's School, as well as extensive community, sports and leisure facilities.
The campus is expected to open in March and will have room for up to 1,600 pupils.
The project is being led by developer Hub North Scotland and builder Robertson Group.
Hub North Scotland has previously contacted residents to stress that any such complaints are "taken extremely seriously" but advised that the firm was "unable to accept liability".
A letter stated: "We have reviewed the nature of the defects and consulted with industry experts in order to better understand if there was potential for any of our site works being the cause of the reported problems.
"The consensus was that it is highly unlikely in the extreme that any of our works could have caused the type of issues noted at your home.
"The nature of the defects reported are, in our opinion, commensurate with normal wear and tear commonly exhibited in properties of this age and form of construction."
Robertson declined to comment.