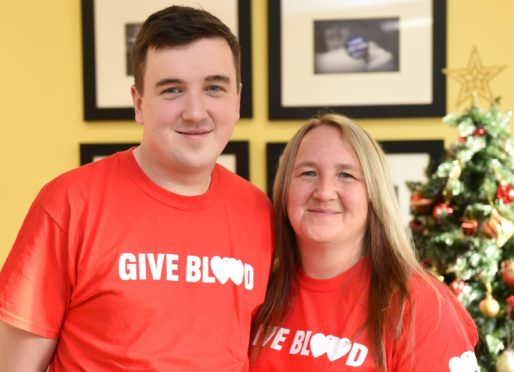 An Aberdeen man who had his life saved by a transfusion has called for more people to donate blood.
The Scottish National Blood Transfusion Service (SNBTS) needs 442 people to give blood every day during December.
The transfusions are used in a variety of life-threatening cases, from haemorrhages to anaemia and, as in Mark Hunter's case, road traffic accidents.
Mr Hunter, 21, needed a blood transfusion after sustaining critical injuries in a car accident last September.
He suffered multiple fractures to his face, a broken arm, fractured sternum, broke two vertebrae in his spine and suffered a broken hip.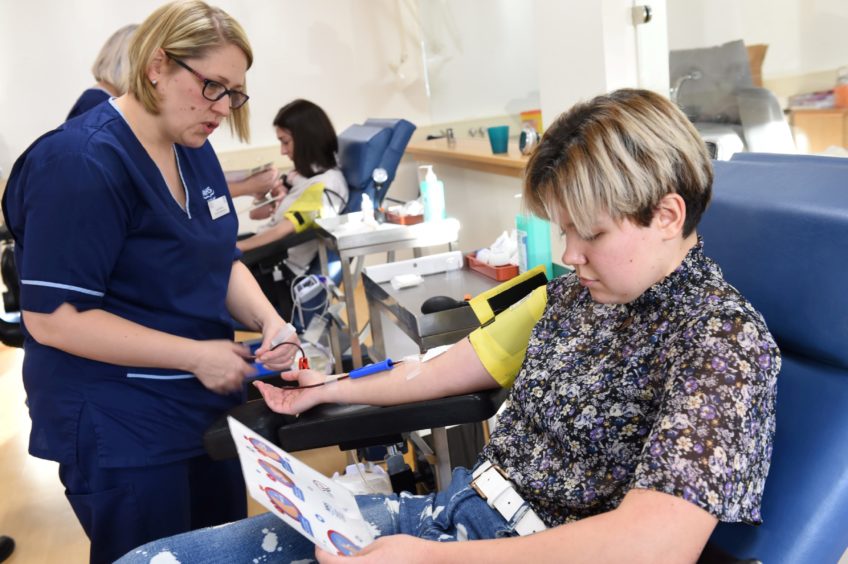 His mother Karen said: "Mark needed multiple operations. He looked grey and his heart was racing.
"We really noticed a difference in how he was doing after he'd received the transfusion.
"I can't thank whoever donated blood enough. They saved my boy and I will be forever thankful."
Mr Hunter, who is now back at work, said: "My energy was really low before getting the transfusion.
"I'd like to thank anyone who has donated blood as it really helped me a lot."
SNBTS's head of donor services, Sylvia Armstrong-Fisher said: "Blood products are required every day for a wide range of life saving treatments, as Mark's story highlights.
"Aberdeen Donor Centre will be open throughout the festive period and we are especially keen to welcome donors on Boxing Day and Hogmanay.
"We also have a variety of community sessions, including in Alford and Banchory."
To register as a blood donor or to find out where your nearest donation session is, call 0345 90 90 999, or visit www.scotblood.co.uk.