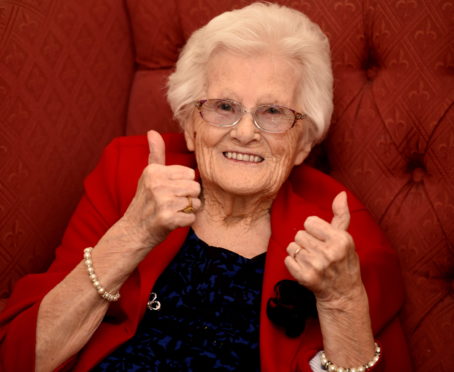 It is not every centenarian who receives a pair of pink trainers for their birthday.
But that was just one of many characteristics that made young-at-heart pensioner, Meg Bremner, so unique and well-loved.
People across Mrs Bremner's hometown of Huntly will today celebrate the life of one of the town's biggest characters following her death at the grand old age of 106.
She was brought up in Rathven in Moray, and contracted tuberculosis at the age of 15.
Mrs Bremner spent a year in isolation at Woodend Hospital in Aberdeen, where a special ward was set up for her in a shed.
After beating the illness, she went on to work as a maid in the "big houses" around Huntly and later became a housekeeper.
She met her husband-to-be Alex through mutual friends, and the couple battled through wintry conditions to get married at Keith registry office in 1941 – only to get stuck due to the snowdrifts.
Mrs Bremner had four daughters as well as 12 grandchildren and 17 great-grandchildren.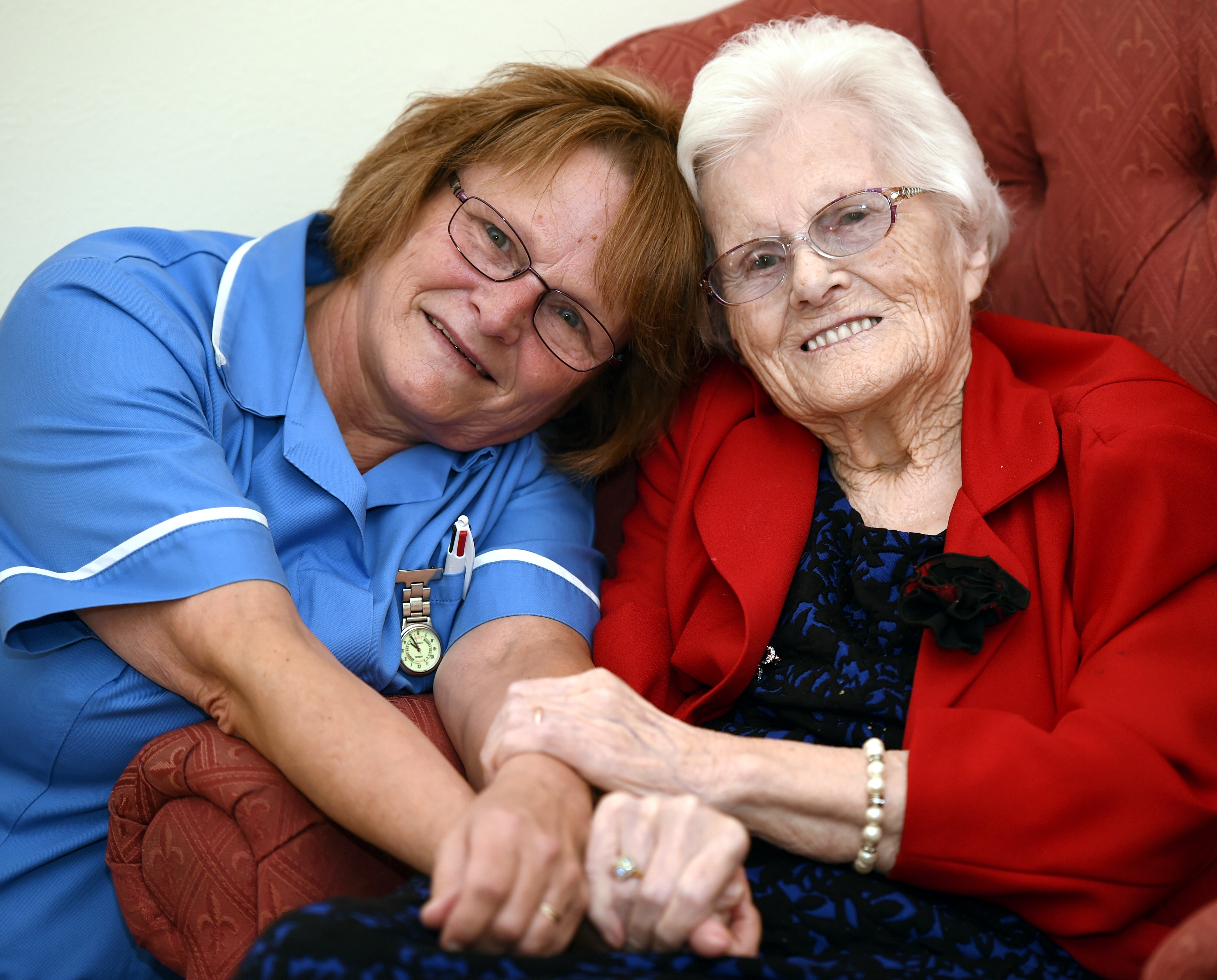 Daughter, Sandra Murray, said: "She was full of fun, and known throughout Huntly for being a bit of a character.
"She absolutely doted on her family – we will all remember her spirit.
"And, really, she just slipped away at the end. It was peaceful and we couldn't have asked for any other way.
"We aren't mourning – we are celebrating her wonderful, wonderful life."
Mrs Bremner loved to keep busy well into retirement, often playing her beloved bingo or going to dances.
Pauline Ingram, who works at Alexander Scott's Hospital, where Mrs Bremner moved after the death of her husband, remembered the pensioner fondly.
She said: "She was a marvellous, special lady.
"If I associate one thing with Meg, it will be shoes.
"She did love her footwear. At one dance she got to try on a pair of silver heels and it was honestly like a Cinderella moment, she was so happy.
"She got a pair of pink trainers for her birthday she liked to sport as well. Definitely a character."
Meg Bremner's life will be celebrated at Strathbogie Church in Huntly today at 1.15pm.