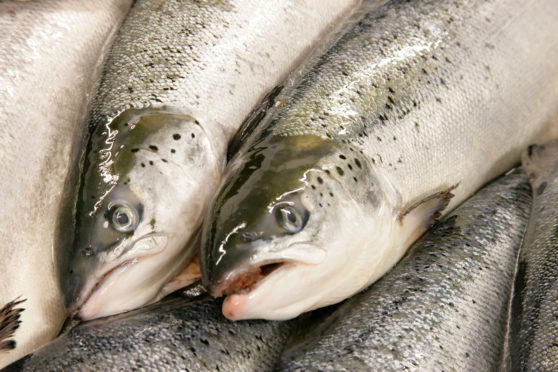 Scottish salmon could be at risk of becoming an endangered species if their decline continues, a new study has warned.
The research has found that half of all young fish are dying before they ever make it to the sea.
And over the past 25 years, there has been a decline of almost 70% in the number of Atlantic salmon returning to our rivers.
The Atlantic Salmon Trust launched a £1.2 million effort in the spring to better understand what has been happening to the fish on their journey to sea.
Its Moray Firth Tracking project has tagged 850 smolts – young salmon ready to embark on that journey  – on seven rivers.
As well as tracking salmon across the Moray Firth, the team also deployed receivers just north of Fraserburgh.
Speaking to The Herald, the trust's chief investigator, Colin Bull, said: "The teams worked tirelessly travelling thousands of miles up and down seven river systems deploying receivers up and down those rivers.
"This meticulously planned and laborious exercise was completed in time for the spring migration of smolts.
"The initial results suggest higher than expected losses of smolts before they reach salt water and much lower losses as they move out from the coast.
"We know that more than half of our salmon are missing in action as they move down the rivers towards the sea."
The team received significant support from a small army of volunteers during the project and made use of 358 receivers, 10km of rope and 30 tonnes of chain-link.
The next step for the trust and its partners – including Glasgow University, Marine Scotland and a number of fisheries boards – is to work out what is happening to the young fish and reverse the trend.
Figures published by the Scottish Government in April showed a significant decrease in the number of wild salmon caught on the nation's rivers in 2018.
Numbers fell by 67% compared to the previous five-year average.