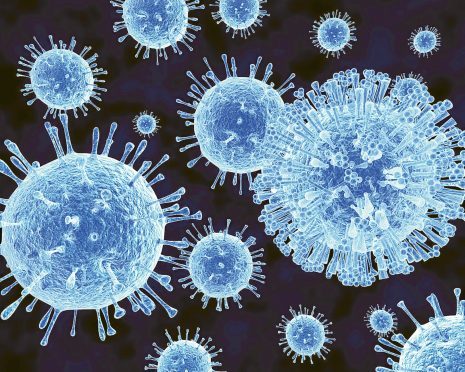 Parents will be forced to watch an Aberdeen school's nativity play over the internet in an effort to contain a "winter vomiting epidemic".
The spread of illness at Brimmond School in Aberdeen has led to nearly 100 pupils and members of staff being sent home in recent weeks.
Festivities have had to be cancelled or reorganised, leaving youngsters, mums and dads alike "disappointed" with the disruption to the winter calendar.
One parent said the situation had taken "the magic of Christmas" away from the children.
It is understood the school has been in the grip of the virus – which blights many across the country each winter – for the past three weeks.
The school has been forced to cancel its Christmas fair and pupils' dress-down days in the run up to the holidays.
And the annual nativity play has also suffered. Public showings have been cancelled, with parents instead having to watch the performance via a video link in an effort to lessen exposure.
While some of the celebrations have been abandoned, the school has remained open to pupils as it hopes the lack of public events will help prevent any more cases and further spread of the virus.
Norovirus can cause both vomiting and diarrhoea and can be be very unpleasant for those suffering its effects.
The stomach bug can be spread very easily and is highly contagious. The NHS advises those afflicted to stay off school or work until symptoms have abated for two days.
One parent, who wished to remain anonymous, said: "In the past week, eight pupils and their teacher have been sent home because of the virus in my daughter's class alone.
"The magic of Christmas has been taken away from the children, I can't understand why the school isn't closed if the outbreak is so bad that we can't come to our own kids' performance.
"It is her first Christmas in school and the children have put in so much effort over the past couple months to put together the Christmas show.
"I think they are as disappointed as the parents that they can't show us."
An Aberdeen City Council spokeswoman said: "We have followed NHS advice for pupils contracting a sickness bug and have carried out increased cleaning and a deep clean.
"Unfortunately, we have had to cancel the nativity play and concerts to try and reduce numbers of pupils being infected."