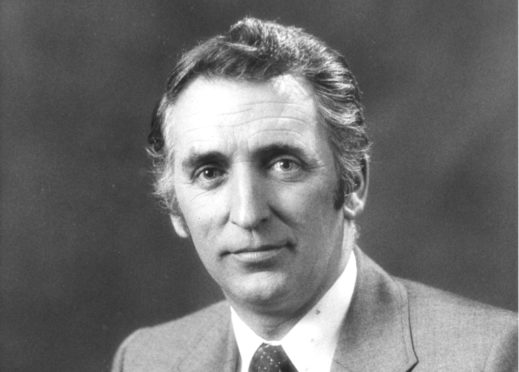 Ellon-born and bred, Bill Bruce was directly involved in the construction and sale of 20,000 homes all across Scotland.
Throughout his decades-long career he worked to fulfil his dream that everyone should be able to own a home.
The founder of Scotia Homes, who has died aged 86, was born in the Aberdeenshire town as the eldest of three sons, to William, a builder, and Annie.
Throughout his life Mr Bruce achieved success in all manner of fields, from those on his farm where he lived with his wife Margaret for many happy years and secured a number of awards due to his pedigree herds of Aberdeen Angus and Charolais cattle, to becoming district commissioner for the north-east district of Aberdeenshire scouts.
A keen sportsman, he also became doubles champion at the North of Scotland Badminton Championship and was known for bowling over his left shoulder and batting on the right for the Ellon cricket team.
He left school at the age of 14 to become an apprentice joiner in his father's building business, William Bruce and Sons.
From its humble beginnings, the company would go on to undertake all manner of major projects such as schools and offices.
The family business was eventually purchased by housing giant Barratt in 1973, and Mr Bruce rose rapidly through the organisation.
Starting off as managing director of Barratt Aberdeen, by 1982 he had become the chairman of Barratt Scotland and deputy chairman of the entire group.
He stepped back from Barratt in 1986, before founding Scotia Homes, which is still based in Ellon today.
Mr Bruce is survived by his wife Margaret, children Valerie, Gillian and Martin, six grandchildren, five great-grandchildren and his youngest brother Norman.
He never left Ellon, and died on November 25 peacefully at home, surrounded by his family, after a hard-fought battle with ataxia and then latterly cancer.