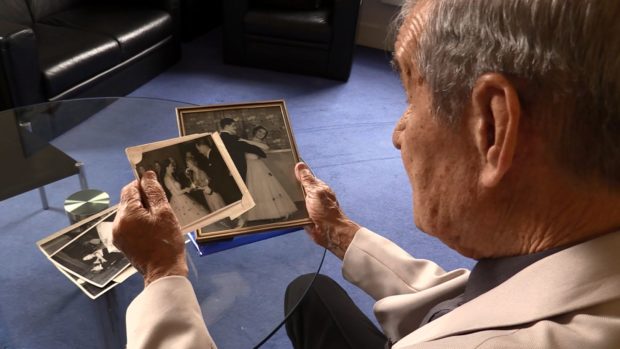 The red carpet will be out in Aberdeen later this week when the country's biggest stars attend the BBC Sports Personality of the Year awards at P&J Live.
The likes of Ben Stokes and Lewis Hamilton, Katarina Johnson-Thompson and Dina Asher-Smith will have their every move covered by a battery of cameras as the event is beamed to millions of people.
Eddie Maitland, however, recalls when he was involved in a major sports awards occasion of his own – back in 1957.
He and his late wife, Betty, were one of the most successful ballroom dancing couples in the north-east more than 60 years ago.
Their achievements led to them being nominated by the Scottish Council of Physical Recreation – which later became the Scottish Sports Council –  for their awards, which were being held in Glasgow and featured the country's leading sporting participants.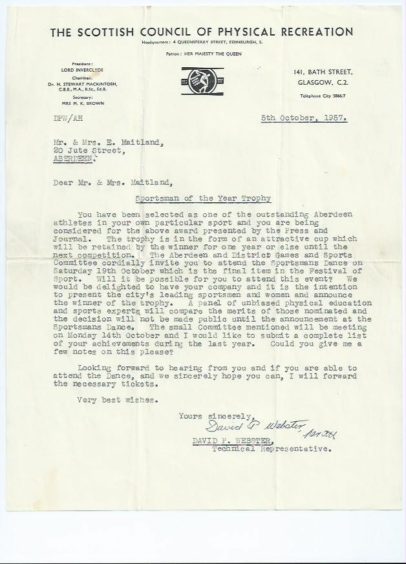 The letter which was entitled 'Sportsman of the Year Trophy' – despite the fact the invitation was extended to the couple – highlighted the fact that Mr Maitland, who is now 92, had been selected as 'one of the outstanding Aberdeen athletes in your own particular sport' and asked him to submit a complete list of his achievements.
At the time, they were national ballroom champions, and took part in the competition, finishing third.
And even now, Mr Maitland is still dancing regularly, playing golf occasionally, and is a well-known figure at Aberdeen's iconic Beach Ballroom.
He recalls: "I started competing with Betty in 1952. I had met her when she was 17.
"She was dancing at the Lucarno Ballroom in George Street. I asked her for a dance and that was the start of things.
"She was a much better dancer than me. I was okay at dancing, but Betty encouraged me to take lessons.
"We joined Tom and Meg Murray's Dancing School, which was above the the Burton's Menswear Shop in Market Street.
"We did pretty well when we started out and won a few competitions.
"We even qualified for the BBC Come Dancing competition; this was long before Strictly Come Dancing was even thought of."
Mr Maitland has never been interested in fame or prizes. And there wasn't a big fuss made about the Scottish sports awards back in the 50s.
But there's no doubting the fact he's a bona fide personality.