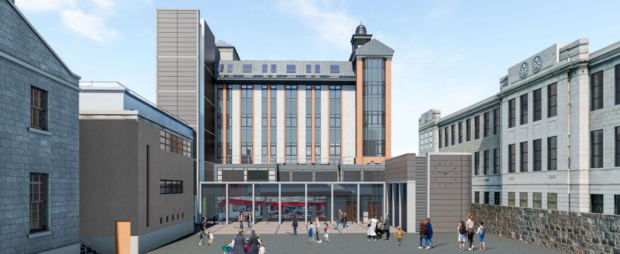 An independent school has lodged plans to tear down its science block to make way for a modern new sports building.
Michael Laird Architects has been commissioned by Robert Gordon's College (RGC) in Aberdeen to design a six-storey sports facility at the Schoolhill campus.
The current building is "not fit for purpose" and the new alternative will offer students and staff a larger site with modern services which meet national guidelines.
The school proposes to first demolish the unused science building, which faces onto Blackfriar's Street, since it is in poor structural condition and is "unsuitable for a modern, safe school environment".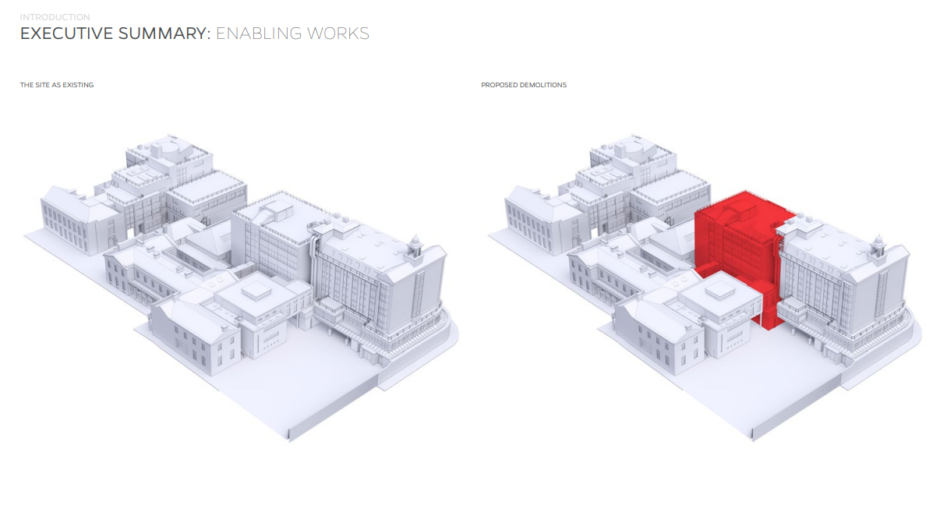 However the flattening of the site would require the construction of a new staircase, utility building and dining hall entrance to the Blackfriars building – and the re-routing of existing services on the site.
A temporary marquee for kitchen and dining services will be installed while the works are carried out, and the extended dining area will seat 368 people.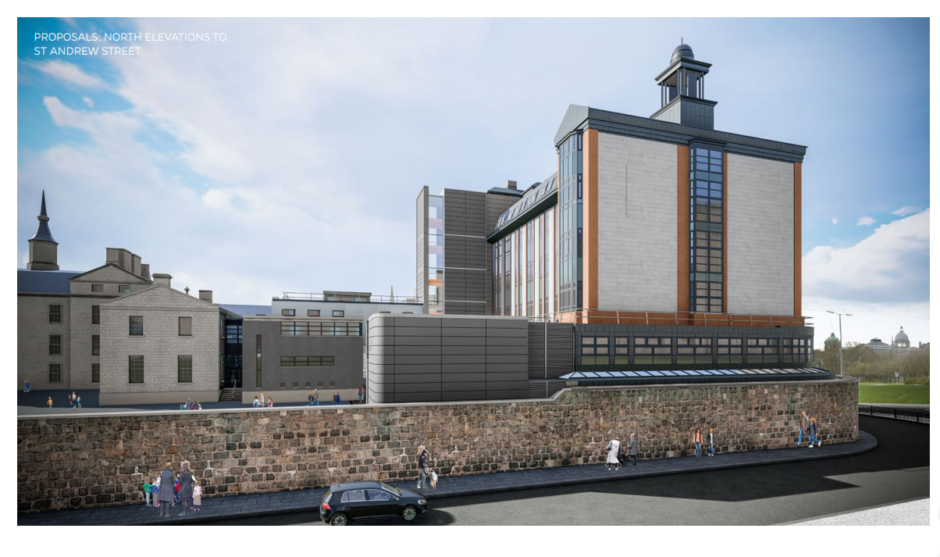 The demolition will create a "blank canvas" for the construction of the new facility.
In a document submitted alongside the planning application, the firm described the school as having a "haphazard arrangement of buildings".
It added: "We very much look forward to working with RGC and the design team to progress the proposals to create what will be a fantastic facility for the school and its pupils."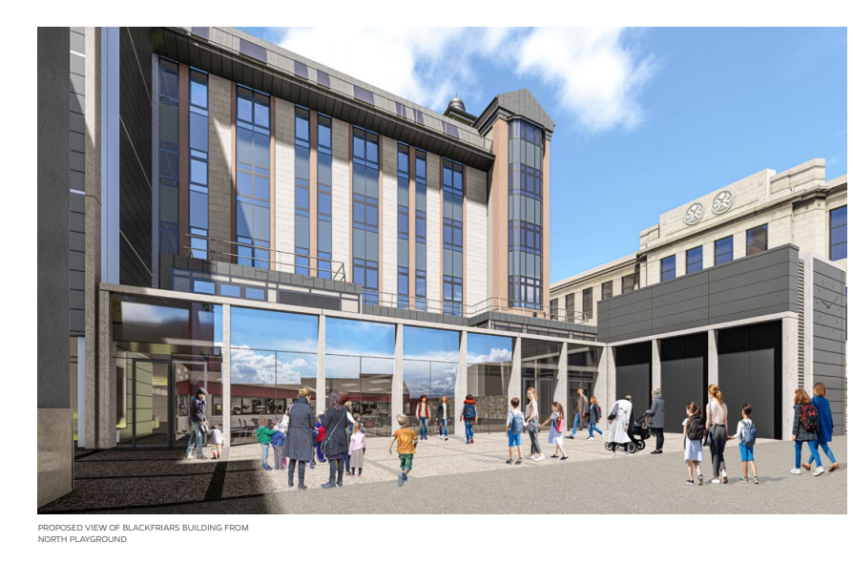 The current PE and sports facility was built in the early 20th century, when the subject was new to the curriculum and the school roll was much smaller.
Presently, it hosts one basketball, netball and badminton court, a swimming pool and changing facilities.