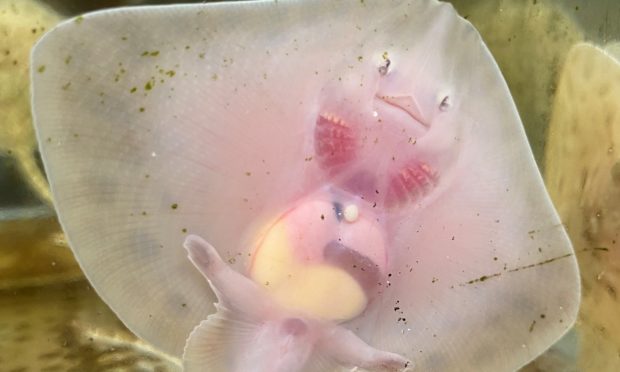 Macduff Marine Aquarium staff have welcomed two new babies – but are awaiting the arrival of another 13.
Two baby thornback rays have been born at the visitor attraction, which showcases the marine life of the Moray Firth.
Last week it was confirmed the staff were awaiting the birth of the 15 babies and yesterday a picture was released showing one of the young creatures.
A Facebook post on the Macduff Marine Aquarium page introduced the venue's newest residents, stating: "You can see the remnants of the yolk sac on her tummy, and the yolk in her stomach.
"This lasts for up to 10 days or so, providing her with nutrition – she is born ready to hunt though."
Currently the aquarium is running a competition to name their new mascot – which, coincidentally, is the thornback ray.
To be in with a chance of winning people can visit the aquarium's Instagram page to get involved before the closing day on Sunday.