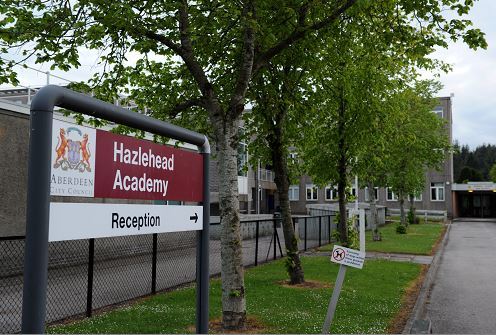 Toilets at an Aberdeen secondary school thought so disgusting that pupils refused to use them are in line for a major upgrade.
The facilities at Hazlehead Academy were at the centre of a major row last month, when parents and pupils complained about the state of the them.
Cubicles at the 1970s school were missing locks, paint was chipped, hand dryers broken and toilets seats missing, according to the pupils and the local politicians whose help they requested.
Now council bosses have launched a hunt for a contractor to carry out a large-scale refurbishment within several teaching blocks.
According to the contract notice, the works would be expected to take 60 days. Any firms that wish to submit a bid have until January 10.
While no value has been attached to the tender, council sources have indicated it is likely to run to hundreds of thousands of pounds.
Hazlhead, Queens Cross and Countesswell independent councillor Jennifer Stewart said she had been "working behind the scenes" after complaints were raised to her at the start of the year.
She said she had raised concerns with council officials numerous times.
"I went along and took video footage of the toilets to show to council officers," Mrs Stewart said.
"They were just dreadful.
"There were toilets seats on the floor, hand dryers weren't working and there were sheets of paper all over the place.
"There has been some work done but this renovation is long overdue.
"Toilets are a very basic facility and need to be prioritised for children to use them."
Ward colleague, SNP councillor John Cooke, had also visited the school with pupils and been shocked at the state of the facilities.
He said: "I'm pleased to see this is moving forward as quickly as possible.
"I believe there are studies that show the state of school buildings is related to performance, so this can only help the children.
"The toilets were in a bad way. They were smelling, cubicles were missing locks and the facilities were in a generally poor state.
"When the pupils showed me around the school I asked them what their top priority would be and it was nearly unanimous that it should be doing up the toilets. Their parents agreed."