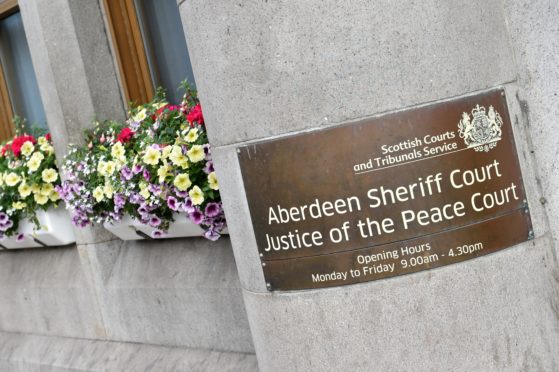 An Aberdeen woman is to be hauled before the courts again – after ignoring a legal order banning her from being in charge of dogs.
Amal Armstrong was prohibited from owning, or even being in command of, any dogs for five years after her mastiff cross attacked two people in the Granite City last April.
But yesterday, Aberdeen Sheriff Court was told the 27-year-old brazenly walked her cousin's pet down Union Street in spite of the ruling.
Armstrong was not present in court yesterday but her solicitor, Andrew Ormiston, confirmed she had admitted the breach of her bail conditions banning her from owning, keeping or being in sole charge of any dog.
The courts later ordered for her pet, Koos, to be destroyed.
Mr Ormiston told Sheriff Ian Wallace it was a different animal she was photographed walking in the city centre.
"She was asked to take the dog for a walk by her cousin," he said.
"She did not equate the dog to being included in the order.
"Ms Amal is well-intentioned but does not tend to see the consequences of her actions – she was in Union Street, she was not trying to hide what she was doing."
Sheriff Wallace deferred sentencing until next week to allow Amal, of Claremont Street, to attend.