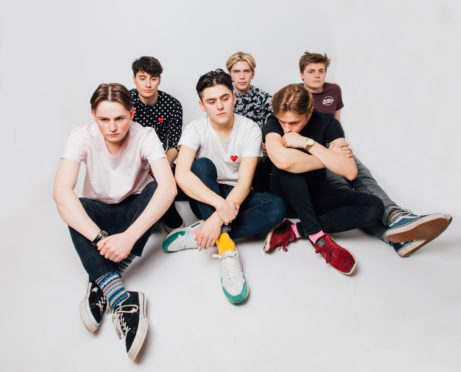 Aberdeen residents and visitors have been invited to enjoy a kind of magic at a New Year party featuring some of Queen's greatest hits.
Music acts will take to the stage at Schoolhill to entertain crowds and celebrate both the end of 2019 and the beginning of 2020 from 9pm onward on December 31.
Crowds will be treated to three musical acts, before Byron Stirton from Grampian District Pipes and Drums provides the accompaniment to a grand firework display.
Aberdeen City Council culture spokesperson Councillor Marie Boulton said: "There is always a great atmosphere in the city centre on Hogmanay.
"Our free street party is an excellent way to bring in the bells."
The first act to perform at the free event will be 22-year-old Charlotte Holden, who is influenced by singers such as Taylor Swift.
She will be followed by popular Aberdeen indie-pop band The 101, whose early successes led to them being awarded the 'Ones to Watch' at the Pride of Aberdeen Awards in 2017 as well as being listed in Jim Gellatly's 'Top Tips for 2018', alongside Lewis Capaldi, Callum Beattie and Dancing On Tables.
With Gary Mullen and the Works performing One Night of Queen, the group who have twice rocked the prestigious BBC Proms in the Park, will bring the curtain down and ring in the new, no matter whether the mercury plummets.
Mrs Boulton added: "We look forward to welcoming thousands of people from across the city, throughout the region and further afield to Aberdeen for one of the biggest events on the Scottish social calendar.
"The Hogmanay Celebration is our last event in our festive schedule and what better way to signal another fantastic Christmas in Aberdeen than our annual street party."
Aberdeen City Council has urged partygoers to remember three simple pieces of advice to ensure everyone enjoys their night out: "Wrap up warm, agree somewhere to meet in case you get separated from friends – and look after each other."
Further information on the Hogmanay celebrations including full road closures is available at www.aberdeencity.gov.uk/christmas