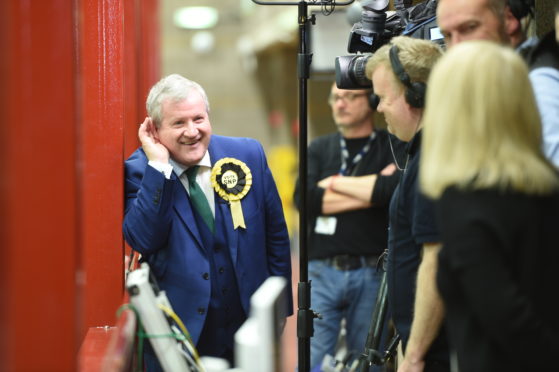 For those of you just waking up, here's the low-down of all that happened in the General Election across the north and north-east of Scotland.
It was a dramatic night as Boris Johnson's Conservatives secured a thumping a majority, Lib Dem leader Jo Swinson and the SNP swept to victory in 48 seats north of the border.
SNP support surges in Aberdeen
The SNP gained Aberdeen South – the seat vacated by Ross Thomson – with Aberdeen City councillor Stephen Flynn triumphing with a majority just shy of 4,000.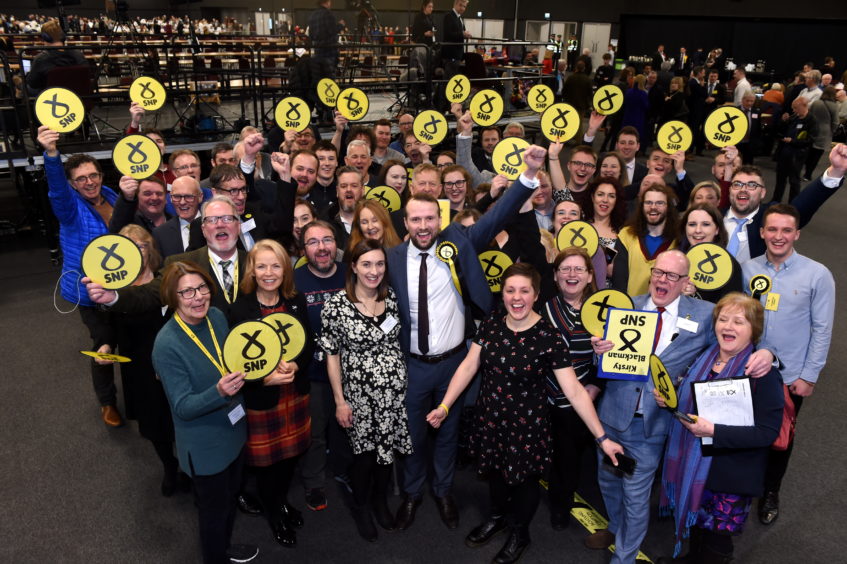 Kirsty Blackman held on to Aberdeen North, her third win there in four years, increasing her majority and increasing her vote share to an astonishing 54%.
Conservatives cling on in three north-east seats but lose Gordon
Last night's exit poll put the SNP at an incredible 55 seats but key figures in the party were keen to point out that the many marginals in Scotland meant that such a result would be unlikely.
In the end, the party still triumphed by a huge margin in Scotland and won 48 seats.
David Duguid held on to Banff and Buchan, securing a 4,000 vote majority over the SNP's Paul Robertson.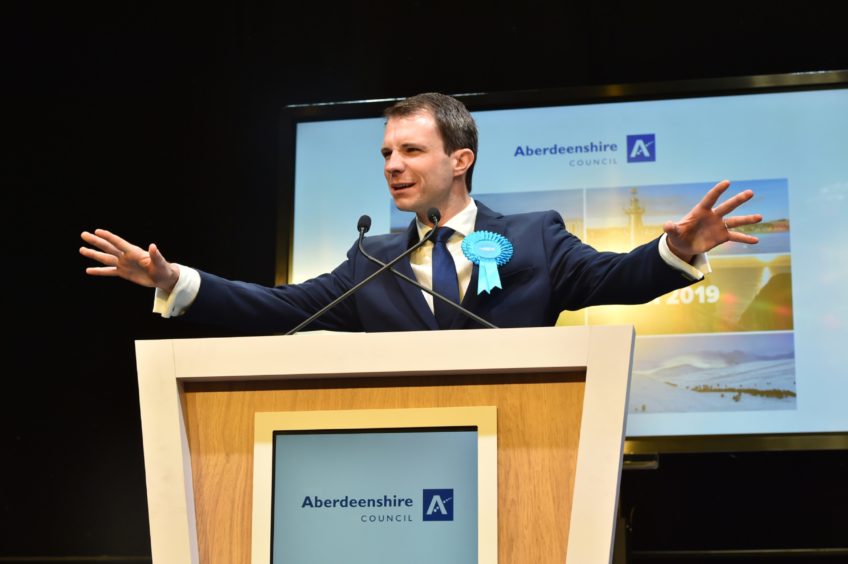 Douglas Ross also held on to Moray for the Tories, although he won by less than 600 votes over the SNP's Laura Mitchell.
It was a similar story for Andrew Bowie in West Aberdeenshire and Kincardine. He held on for a narrow victory over the SNP's Fergus Mutch as his vote share fell by 5% and Nicola Sturgeon's party rose by 8%.
Conservative Colin Clark did lose his seat in Gordon however, the Scotland office minister beaten by the SNP's Richard Thomson.
Comfortable victories for Ian Blackford and Drew Hendry
The SNP's Westminster group leader Ian Blackford was seen as a potential big-name casualty in the lead-up to the vote but it didn't quite materialise for his Lib Dem challenger Craig Harrow.
The long-held seat of the late Charles Kennedy in Ross, Skye and Lochaber is Mr Blackford's for the third time as he scooped 48% of the vote.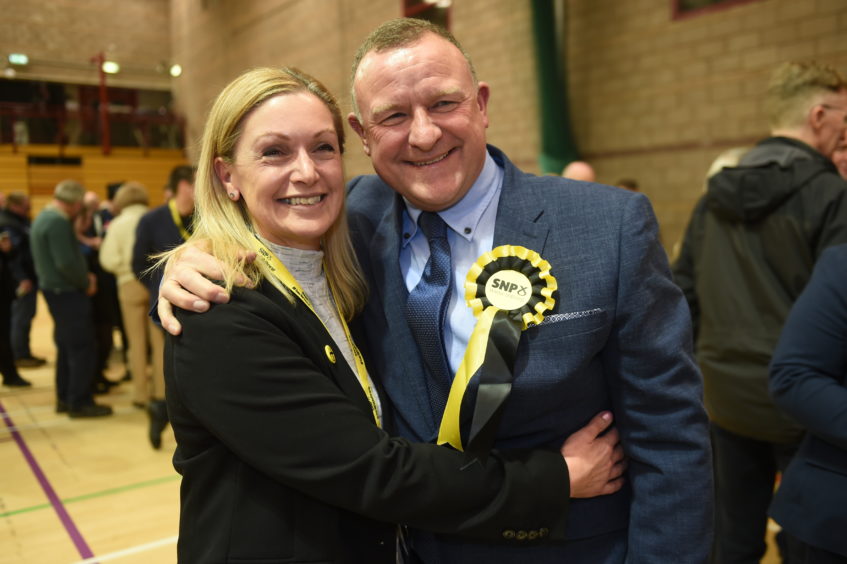 Former Highland Council leader Drew Hendry increased his majority to more than 10,000 votes in Inverness, Nairn, Badenoch and Strathspey as he won with 47.9% of the vote, a rise of 8% from 2017.
No change in the far north or the islands as Lib Dems hold two
The exit poll had both Jamie Stone and Alistair Carmichael sensationally losing their Lib Dem seats in Caithness, Sutherland and Easter Ross, and Orkney and Shetland respectively, but in the end, they both hung on. Just.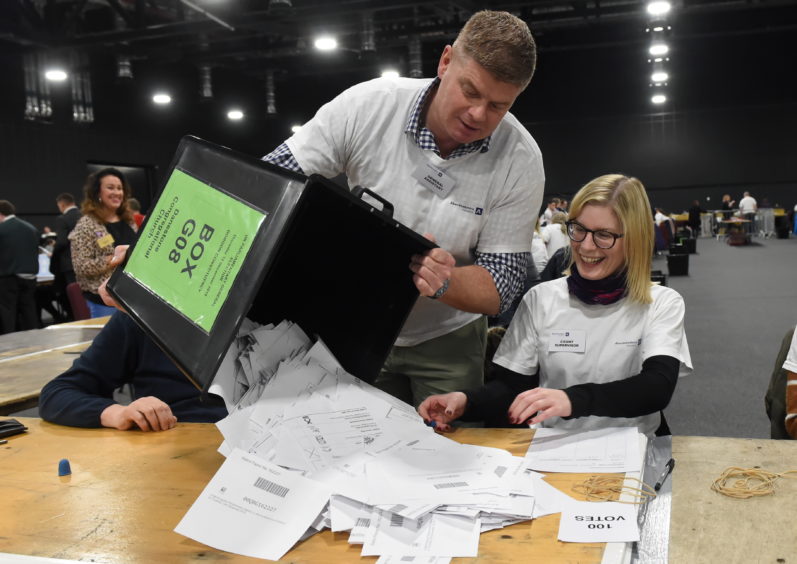 Jamie Stone secured 37.2% of the vote in the far north, winning just 200 seats more than his SNP rival Karl Rosie.
It was less edgy for Mr Carmichael in the islands, as he held on despite a slight dip in his vote share.
The SNP's Angus MacNeil was returned as the MP for the Western Isles, a seat he has held since 2005, as he doubled his majority with 45% of the vote. 
Jeremy Corbyn to stand down
Labour leader Jeremy Corbyn announced he would not be staying on as Labour leader for another election following a disastrous night for the party.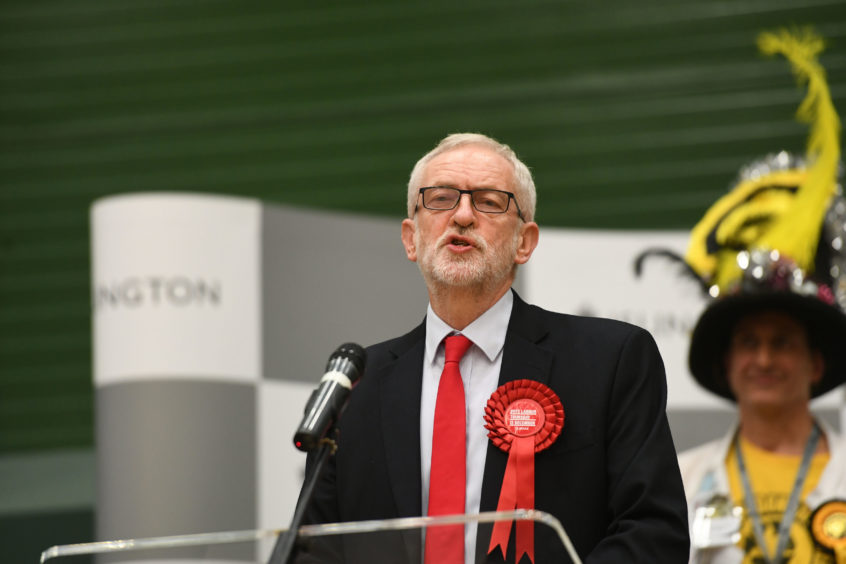 Mr Corbyn defended putting forward a "manifesto of hope" that would help wrong the injustices and inequalities gripping the nation and tackle the climate crisis. He will stay on until a new leader is found.
Lib Dem leader Jo Swinson loses her seat
Liberal Democrat leader Jo Swinson lost her East Dunbartonshire seat to the SNP's Amy Callaghan, who took just 149 votes more.
Speaking after the loss, Mrs Swinson said: "But let me say now, for millions of people in our country these results will bring dread and dismay and people are looking for hope.
"I still believe we as a country can be warm and generous, inclusive and open and that by working together with our nearest neighbours we can achieve so much more."
The Lib Dems have appointed the party's deputy leader Sir Ed Davey and president Baroness Sal Brinton as joint leaders.
Nicola Sturgeon filmed celebrating Jo Swinson's defeat
Footage captured on Sky News appeared to show Scotland's First Minister Nicola Sturgeon celebrating Jo Swinson losing her seat to the SNP. The footage quickly went viral.
Nicola Sturgeon caught by Sky when she learned about Lib Dem leader Jo Swinson losing her seat. pic.twitter.com/y0O4vQRIf5

— Jim Waterson (@jimwaterson) December 13, 2019