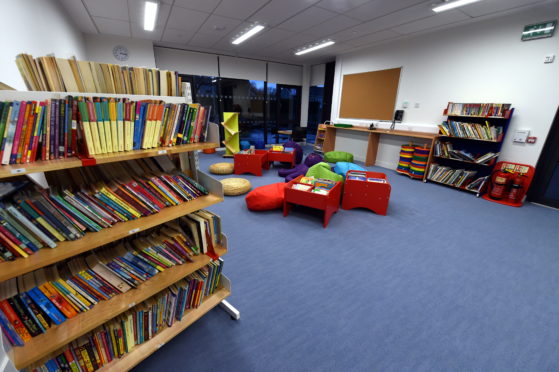 Parents have called for an Aberdeen school to close early for Christmas after many of its students were affected by norovirus.
Nearly 100 pupils and members of staff at Brimmond School on Netherhill Place have been hit with the winter vomiting bug over the last month.
Last week, the school took the decision to cancel its upcoming Christmas fair and end-of-term dress-down days in a bid to limit the spread of the outbreak.
Norovirus outbreak shuts down festive fun at Aberdeen school
It also closed the youngsters' nativity play to the public, offering parents the chance to watch the performance via video link to lessen their exposure to the illness.
Toilets and "high touch" surfaces are now being cleaned three times a day instead of once, and a deep clean has been carried out to disinfect the building.
But one parent said it was "ridiculous" lessons were continuing which they claimed were putting more youngsters – and their families – at risk of falling seriously ill.
They told The P&J: "I agree that all festivities should have been cancelled.
"But surely, after all the deep cleaning, something else needs to be done.
"It is ridiculous having to put your children to school under these circumstances."
On Friday, parents and guardians were sent a letter from NHS Grampian's public health team, asking for their help to prevent the further spread of the virus.
They were urged to keep any youngsters who have been ill within the previous 48 hours at home to prevent the outbreak from continuing throughout the school.
It said: "If your child says they are feeling unwell, please do not send them to school, as the symptoms can occur suddenly and with little warning."
Parents were also urged to ensure their children are correctly washing their hands to lessen the risk of passing germs on to others.
The council was contacted for comment on Friday.
Previously, the authority said: "We have followed NHS advice for pupils contracting a sickness bug and have carried out increased cleaning and a deep clean.
"Unfortunately, we have had to cancel the nativity play and concerts to try and reduce the numbers of pupils being infected."