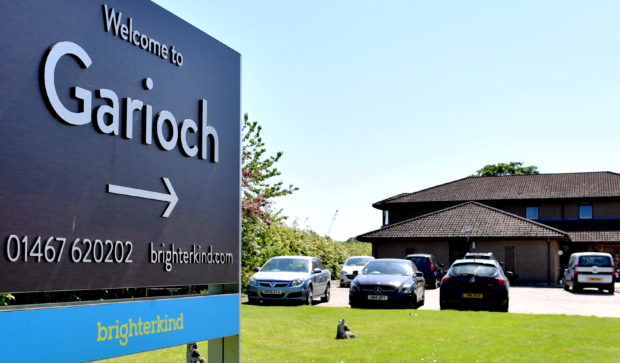 An Aberdenshire carer has been reprimanded by watchdogs for leaving one elderly man in "soiled" clothing and referring to another as a "groper".
The incidents took place while Angela Reilly was working at the Garioch Care Home in 2017, and were brought to light by a concerned whistle-blower.
Allegations about her conduct were brought forward and the matter recently came before the Scottish Social Services Council (SSSC), where she was handed a warning.
A damning verdict published online stated that Mrs Reilly didn't show any remorse for her behaviour – which placed vulnerable people at "at risk of emotional harm".
The carer was accused of leaving a resident dressed in soiled trousers, and making offensive comments about another by saying he was a "bit of a groper" and was trying to touch her.
The ruling stated that, in November 2017, she "knowingly" left a resident dressed in trousers which were stained.
On another date, prior to December 29 that year, she referred to another resident as a "bit of a groper" while in his presence.
She was also accused of continuing to wash a resident's hair when they were shouting "stop it, stop it" and also "rushed" the same person while they were showering.
The panel upheld the complaints and placed a warning on her registration for six months.
The SSSC ruled: "Your behaviour is serious as it placed residents in your care at risk of emotional harm.
"You have failed to demonstrate any insight, reflection or remorse into your behaviour and further have failed to demonstrate that you recognise the severity of your behaviour.
"These matters appear to represent a worrying pattern of behaviour by you.
"Although you had a previous sustained period of good practise and you have demonstrated a short period of good practise since, these factors are not sufficient enough to provide assurance that your behaviour has been fully remediated."
The ruling also stated that she previously said the whistle-blower had been "untruthful", but had since accepted in comments to the SSSC that it was evident the resident's trousers were soiled.
The panel said this showed she could "recall the incident" at the Four Seasons Health Care Group facility.
Mrs Reilly accepted her fitness to practise was impaired, and accepted the warning.