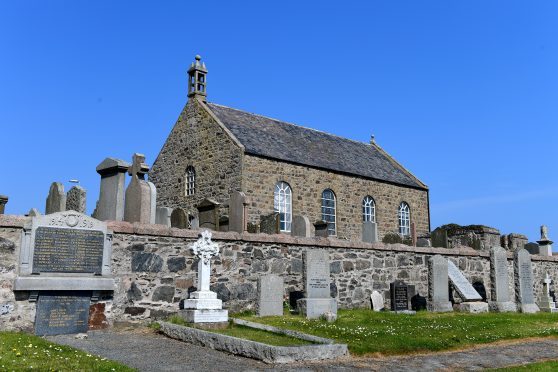 Aberdeenshire villagers hope to transform an ancient church to deliver sermons on the benefits of helping the environment.
Slains Kirk has been part of the north-east landscape since the 1800s but was shut in 2017.
Now it could be granted a new lease of life thanks to Slains Environmental Action For Change – a community group based in Collieston and Slains.
The outfit's aim is to use the building to help the rural area become a "carbon neutral community", with information boards and workshops teaching people how to adapt their lifestyles.
Members recently conducted a survey, asking people if they should purchase Slains Kirk and surrounding land to house their venture, which 75% of respondents backed.
They aim to create a café in the space, which generate enough income to cover its own running costs.
Initial plans are to open four days a week, which would increase if there is sufficient demand.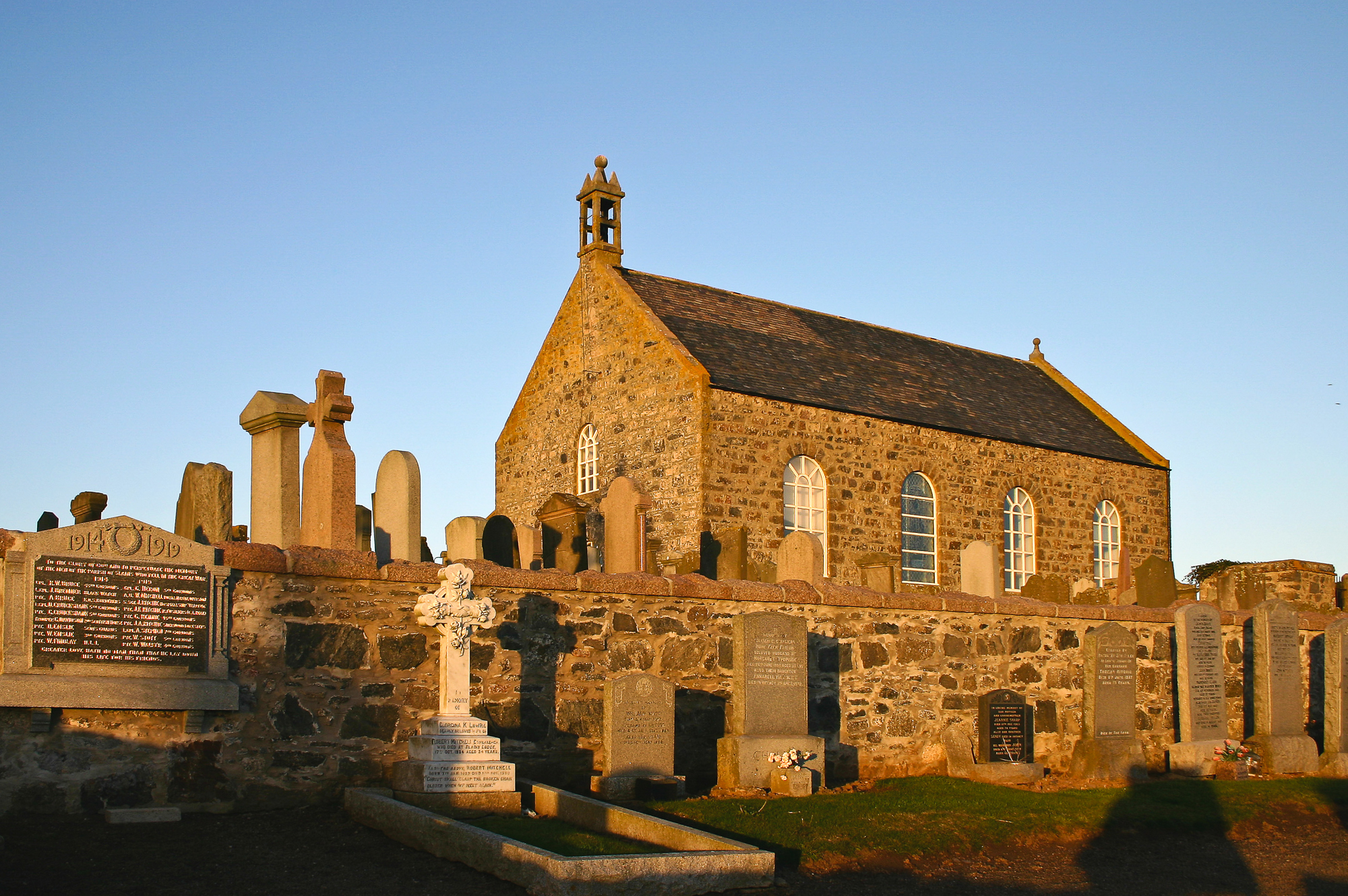 They will also use the historic structure to demonstrate how easy it can be to install solar panels and insulation in old buildings, and use the former church to help people learn about the benefits of living a more eco-friendly lifestyle.
Group secretary, Anne Craig, added: "We see the disused kirk, which is an old stone building, as an ideal example to demonstrate what can be done to transform old buildings.
"This will serve as an example and a demonstration, with all of the details and costs on display on boards so that people can learn from the renovated kirk and adopt the technologies in their own homes.
"To this end, we plan to make it the centre of this project, creating a café information centre for learning and sharing ideas about the changes that individuals can make through lifestyle choices."
There are also plans to stage drop-in activities in the cafe to help foster friendships and reduce isolation within the community.
The charity, set up in 2017, has already been awarded grant funding to take steps to develop the project from the Formartine area committee and the Architectural Heritage Fund.
This enabled the group to get professional advice, carry out reports and commission structural surveys.
How are Collieston and Slains leading the way in fighting climate change?
SeaChange's vision is to become net carbon neutral as a community by 2045 at the latest, and to achieve net zero emissions "as soon as possible."
Carbon neutral, also called carbon neutrality, is a term used to describe the action of organisations, businesses and individuals taking action to remove as much carbon dioxide from the atmosphere as each put in to it.
The overall goal is to achieve a zero carbon footprint.
In Collieston and Slains, villagers are leading the way in the green revolution and aim to achieve carbon neutrality through a variety of ways.
One of the SeaChange team is Professor Pete Smith, FRS, FRSE, who is an international climate change scientist working at Aberdeen University, who is the group throughout the process.
The group is purchasing land nearby which to plant trees – which would offset 830 return car journeys to Aberdeen per year while increasing biodiversity.
SeaChange plans to host a series of open public talks on climate change, behaviour change, transport emissions and alternatives, the climate impacts of food.
Their planned eco cafe will use locally sourced food and participate with local initiatives to use surplus food for community benefit, thereby creating as little waste as possible.
The group will work with local schools to brainstorm ways to reduce climate impact.
Training in skills such as improved driving techniques to minimise fuel consumption will be made available
Professor Dave Reay at Edinburgh University has agreed to send students to the community to do research projects
Encourage people to reduce fossil fuels and installed solar panels, ground/air source heating and other renewable energy alternatives to domestic oil or gas.
Anybody interested in finding out more about the project can visit seachange41.wordpress.com or e-mail seachange41@btinternet.com