It has been a food institution in Aberdeen for decades.
But a renowned Granite City pub and restaurant, lawyer's offices and other businesses have been devastated by a major blaze in the city's west end.
Firefighters were called to Carden Place, across the road from Queen's Cross Church, at around 2.11am yesterday after phone calls from nearby residents who were woken up by the pungent smell of smoke.
When the emergency services arrived, they were faced with a major blaze at 70 Carden Place, which contains the Valentino's restaurant – formerly known as Soju, and before that Dizzy's – as well as Quantum Claims, Lefevre Litigation and Bidwells.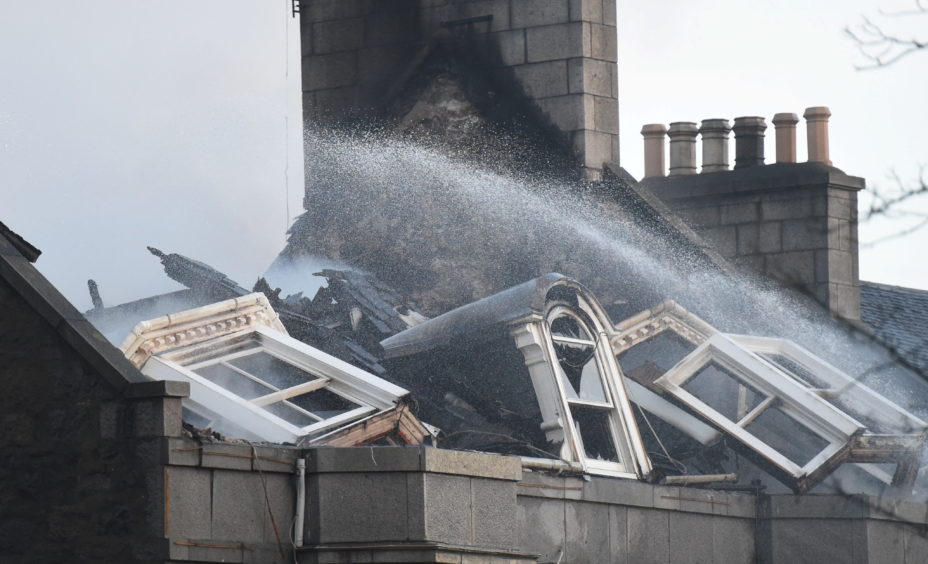 Last night, Ally Birkett, the fire service's group commander for Aberdeen, said it was a "large and challenging incident".
More than 40 firefighters worked through the early hours of yesterday morning and well into yesterday afternoon to bring the blaze under control, with a total of eight fire appliances dispatched to the scene.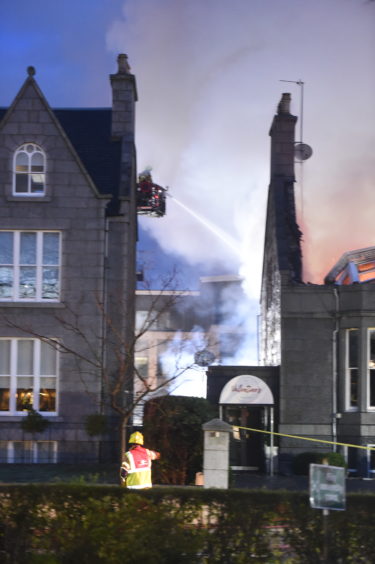 There were no casualties, but after the smoke cleared, the building had been reduced to a smouldering wreck.
The fire was so large and went on for so long that it sent smoke billowing across much of Aberdeen's skyline throughout yesterday morning and afternoon.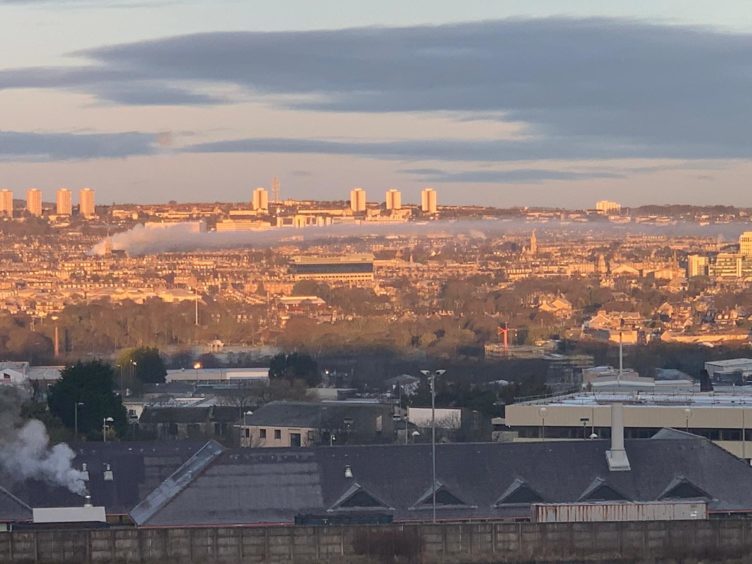 George Clark, managing director of Quantum Claims, said: "We've been in that building since 1991, it's a home from home for some of us.
"The main thing is no one is injured, there's no loss of life. We'll start the rebuilding process as soon as we can and move forward.
"For any clients of ours, I'd like to get the message out there – it will be business as normal, everything is backed up, the files are secure."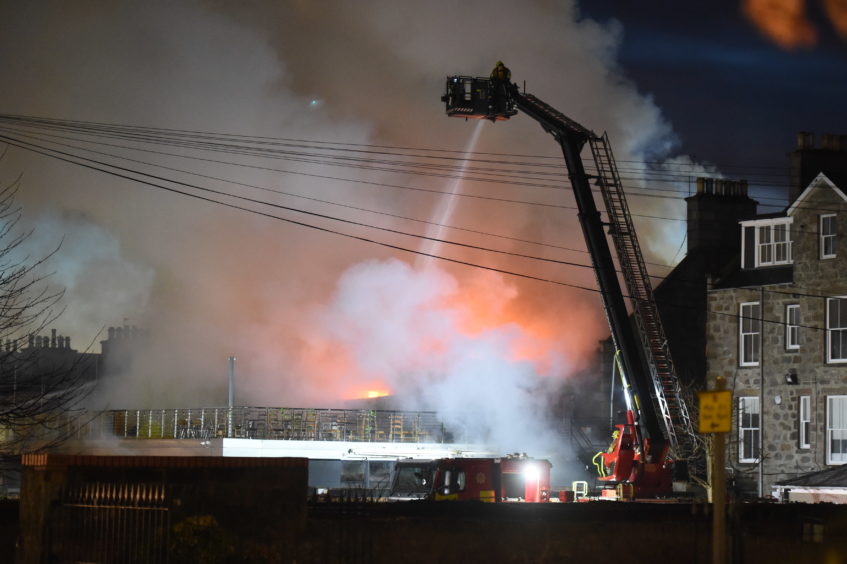 And Gregor Kelly, a partner at Lefevre Litigation, added: "Whilst we are devastated at the complete destruction of our office, we are glad no one was hurt.
"As court lawyers, we are reliant on the words we speak in court, and the experience we can bring to our clients.
"We hope to minimise disruption to our clients, and can be contacted through our website and social media."
Liam McAllister, who is also a partner at Lefevre Litigation, said: "It will have a big impact on the local community, because there are a number of businesses in that development that will now have to rebuild."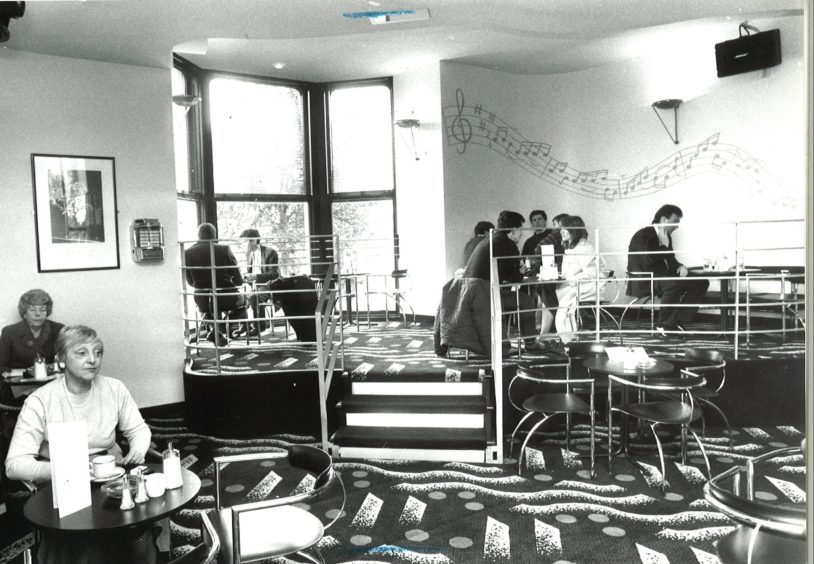 The restaurant, previously called Dizzy's and Soju rebranded to Valentino's Bar and Restaurant in September, with a renewed focus on Italian cuisine.
Nobody could be reached from the restaurant yesterday.
Reverend Scott Rennie, minister of Queen's Cross Church, said the fire was a "horrible way to enter the Christmas season".
He added: "It is really sad, I'm thinking of all of the people who work in the property, whom we know very well and are great people in our community."