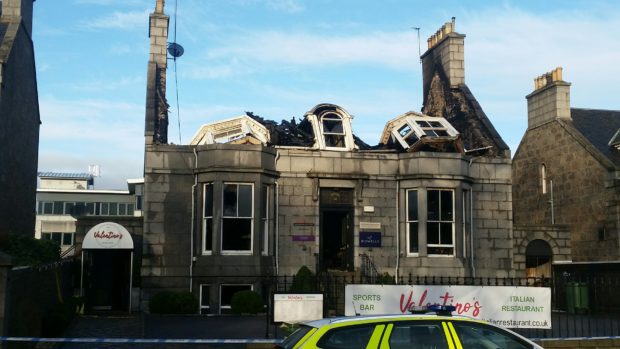 A joint investigation by police and the fire service will be carried out following a major blaze that ripped through a property in Aberdeen's west end.
Fire teams were called to the scene of the incident at 70 Carden Place at 2.11am on Monday, December 23.
Eight fire appliances were sent to the scene, and more than 40 firefighters battled the blaze before it was eventually declared fully extinguished shortly after 9pm on the same day.
There were no reported casualties, but the fire completely destroyed much of the premises, which contains the Valentino's bar and restaurant – formerly Soju and before that, Dizzy's – as well as the offices for Lefevre Litigation, Quantum Claims and Bidwells.
Yesterday, police and fire teams could still be seen standing guard over the burned-out wreckage of the building.
An investigation will take place by both the police and fire service "in due course".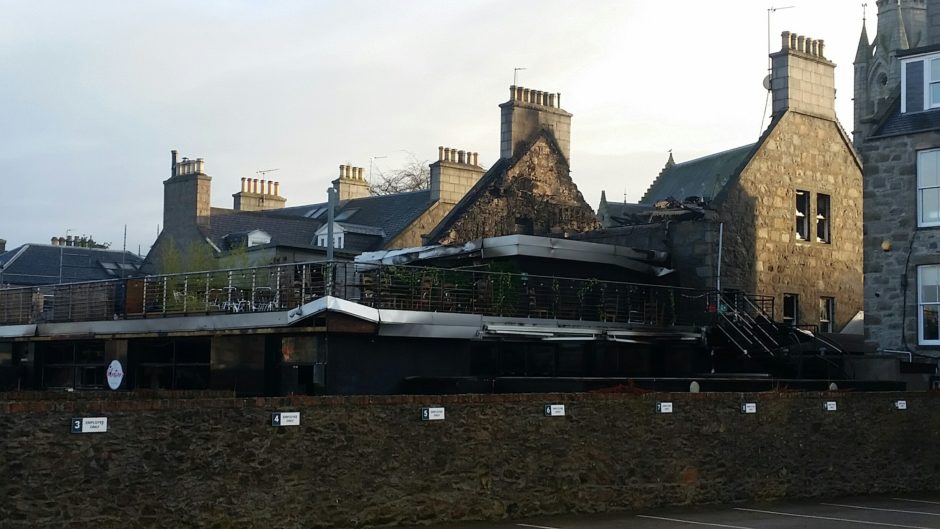 Fire service station commander Bryan Nelson was the incident commander of the major blaze.
He said: "The fire has now been extinguished, but firefighters will remain at the scene until they are fully satisfied the area is safe.
"There's no question that this was a large and challenging fire, and it has taken a sustained effort from our firefighters to bring this incident under control.
"On that note, I would like to thank our firefighters for their efforts, and also pass my thanks on to our partners and the public for their support in dealing with this incident."
Detective Inspector Jackie Knight, from Aberdeen CID, said on Tuesday: "We have been assisting our partners at the Scottish Fire and Rescue Service on Carden Place over the past two days, and can confirm that a joint investigation will take place at the appropriate time.
"The cause of the fire remains unknown at this time."
The building is owned by Quantum Claims, which leases part of it to Valentino's.
It is understood staff at Valentino's had been enjoying their Christmas party on Sunday night.
Hazlehead, Queen's Cross and Countesswells councillor Martin Greig said: "This premises has been a landmark entertainment venue for many years, and the news about the fire is terrible to hear.
"It will help to know what the cause was.
"The community deserves the reassurance of knowing why this happened."