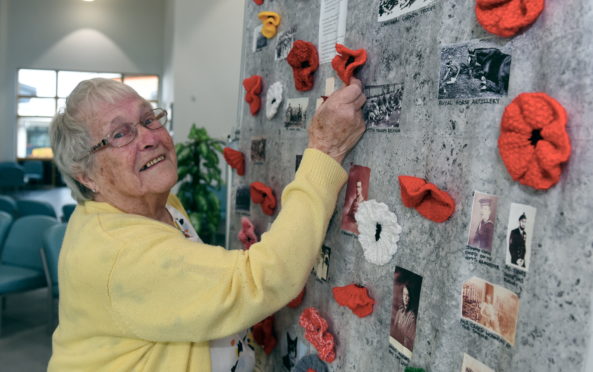 Having played pivotal roles with a number of community groups including the Kaimhill Management Committee and Harlaw Area Lifelong Learning Association, Sheila Jones has brightened the lives of hundreds of other people across the north east.
With more than three decades of involvement in the running of Kaimhill Learning Centre in Aberdeen under her belt, the 91-year-old has also catered for people of all ages in a variety of ways.
Mrs Jones, who has now been awarded a British Empire Medal, helped drum up sponsorship for youngsters' school trips, brought people of all backgrounds together with a knitting and nattering group, and helped myriad charities in the region spread the word about their work by organising all manner of topical talks.
She has been awarded a BEM in recognition of her services to the community, but, even in her tenth decade, admitted she feels there is still a lot of work to do.
She said: "I don't know who put me forward for this, but they have gone to a lot of trouble.
"It is really nice to be appreciated and I have quite enjoyed it all but, I must say, there are a lot of people out there who have done more than me."