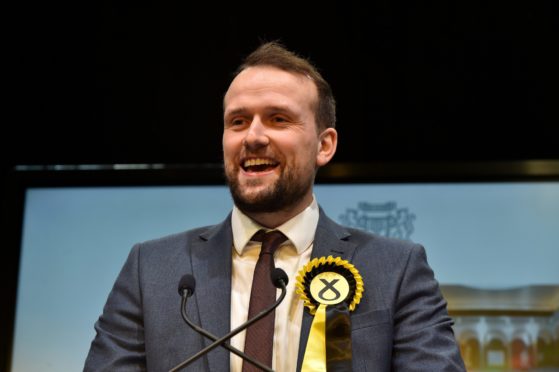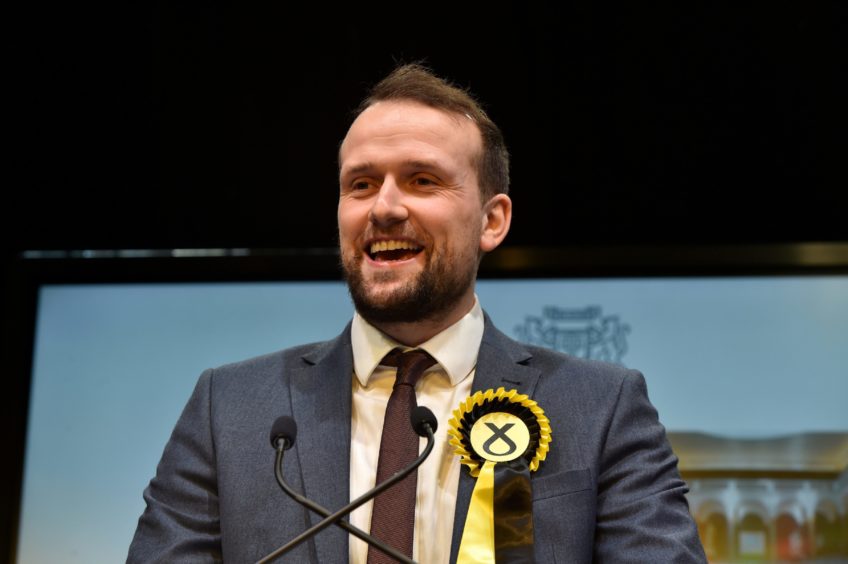 The leader of the largest opposition group on Aberdeen City Council has promised to quit a top post today after being voted in as an MP last month.
Stephen Flynn beat Conservative Douglas Lumsden to reclaim the Aberdeen South constituency for the SNP in the general election.
City council co-leader Mr Lumsden has since been mounting pressure on the newly-elected parliamentarian to officially step down as SNP group leader.
The head of the largest opposition group serves as convener of the audit and risk committee, a position that comes with bolstered pay packet.
Calling for his opponent to resign, Mr Lumsden said: "Stephen Flynn was elected to the Commons over three weeks ago and he is still hanging on to the position of the convener of audit and risk.
"This senior councillor position comes with a salary of £30,000 and it is a disgrace that the SNP group did not take the opportunity at the urgent business committee in December to appoint someone else to the position."
But Mr Flynn hit back at his Tory rival when approached by The Press And Journal, adding: "I will be formally resigning from my role as SNP group leader, and therefore convener of the audit committee, when I return to the council today.
"As everyone knows my wife and I had a baby just after the election and I'm sorry that Douglas Lumsden feels I should have foregone paternity leave to attend an urgent business meeting that was only called to deal with a Conservative councillor being found guilty of sexual assault."
Disgraced former depute provost Alan Donnelly has been cast out of the ruling administration and the council's Tory group after being convicted of sexual assault.
Donnelly remains a councillor for Torry and Ferryhill.
The scandal cost the ruling Conservative, Aberdeen Labour and independent administration its majority, now having an equal number of members to the combined strength of the SNP and Liberal Democrat opposition groups.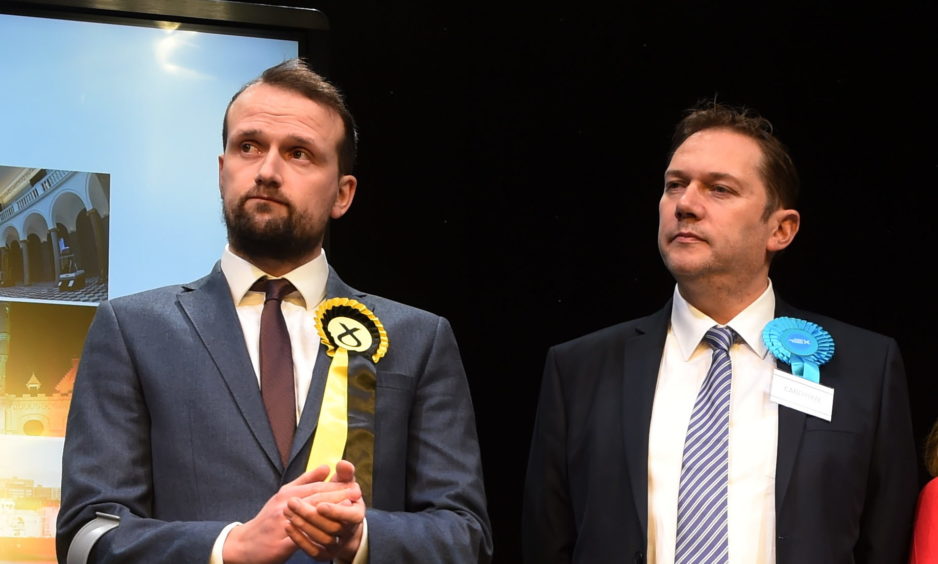 Despite the tight arithmetic, the new MP for Aberdeen South has also pledged to step down as a councillor altogether, prompting a by-election in Kincorth, Nigg and Cove.
Mr Flynn has confirmed plans to resign as a councillor on March 4, adding: "I have also consistently stated that it is not practically possible to serve a full term in a parliament and dedicate time to be an effective local councillor.
"The reason behind the choice of date is simple. Firstly, it allows all political parties to factor in the cost of a by-election to their budget proposals.
"Secondly, this will provide voters with the comfort of knowing that they won't again be asked to vote in the middle of winter."
He has encouraged Conservative Tom Mason to do the same in his Midstocket/Rosemount ward.
Mr Mason has been working as both an Aberdeen councillor and north-east MSP since June 2017.