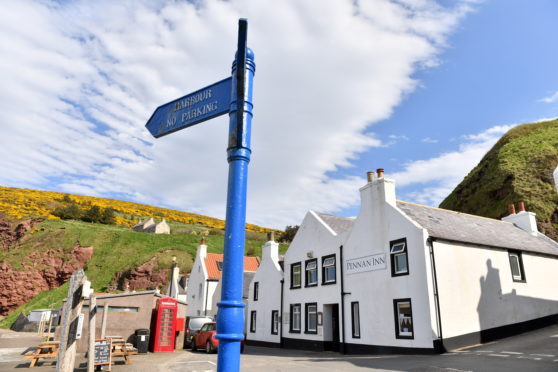 A couple from Germany will fulfil a dream when they become the new owners of a north-east hotel made famous by the silver screen.
Roland and Monika Focht from Dahlum in Lower Saxony, are "very excited" to be taking over the Pennan Inn in April.
Since their first visit to Scotland in 2014, the husband and wife have been visiting for three weeks at a time at least once a year.
On their first visit, they stayed in Macduff for two weeks but then stumbled across the Pennan Inn – featured in the film Local Hero – and "immediately loved the place".
Mrs Focht said: "The Scotland fever had caught us. Not a day passed when it wasn't in our thoughts."
She describes a "strange feeling" as they became "homesick for a country that is not home".
Eventually they decided to take the plunge and start a new life in Scotland and make dreams of opening a bed and breakfast near the sea come true.
Returning to  the north-east for their most recent summer holiday, they decided to use it as an opportunity to explore their options.
Mrs Focht said: "The east coast had grown dear to us on our first visit and so we agreed that we wanted to start looking there.
"Fate or luck, as it's also called – there was a room available at the Pennan Inn and we struck up a conversation with the owner, Peter Simpson.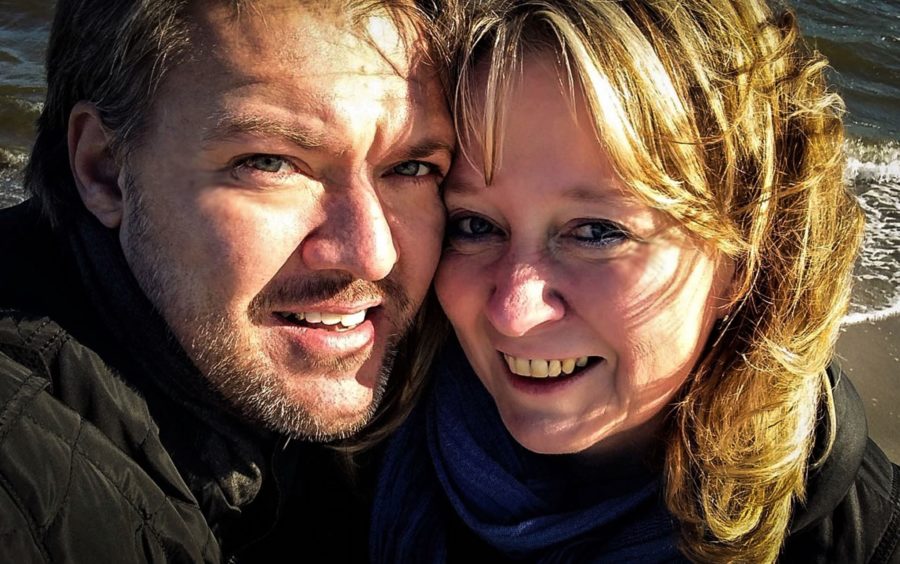 "We told him about our wish and the search for a bed and breakfast.
"He wanted to help us with the search and promised to report if he heard anything.
"We never thought back then that Peter would eventually offer us the Pennan Inn itself."
Mr Simpson said he was leaving to pursue a new venture – and hopes to welcome customers to a new restaurant later this year.
In the meantime, he wishes the Inn's new owners every success.
He said: "I've now been here 10 years, with many ups and downs, but sadly it is time to say goodbye."
"I hope that everyone can show Roland and Monika the same support that I received when I first came to Pennan."
The couple already have plans about what they want to do with the hotel – which is to become the Pennan Inn B&B and Gallery.
Mrs Focht said: "Where the restaurant is now, we would like to create a small gallery and would like to invite artists from the area to contact us – so that changing exhibitions can take place."
The background
The Pennan Inn enjoyed a starring role in the beloved 1983 film Local Hero.
Writer and director Bill Forsyth's comedy-drama used the coastal community as the fictional village of Ferness.
It tells the tale of an American oil company that sends ambitious employee Mac – played by Peter Riegert – to buy a small seaside village and build an oil refinery there.
Instead – much like Mr and Mrs Focht – he falls in love with the community and its people.
The village's red phone box – though not in its usual location – plays a key role during a sequence where a drunken Mac calls boss Felix Happer, played by Burt Lancaster, in Texas, to report the beauty of the aurora borealis in the night sky.