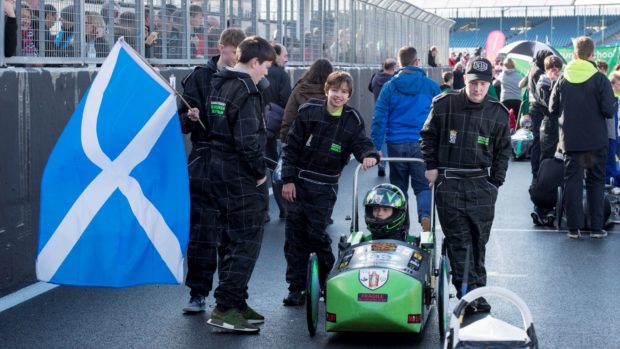 North-east youngsters are being encouraged to have their sights set on an electric car competition.
The Institution of Engineering and Technology Formula 24 challenge is open to schools, youth groups and club teams nationwide, providing youngsters aged between 11 and 16 with the chance to build a single-seater electric racing car.
Students from Banchory Academy enrolled in the after-school STEM club in 2017 with the team name "Banchory Greenpower" and built a car from scratch under the guidance of three local volunteer mentors who are retired oil industry engineers.
Made up of male and female students in S1 to S6, the team finished first out of all the Scottish schools and academies to take part last year, and the car "50 Shades of Green" was placed in the top 10% at the international final at Silverstone.
Lauren Pamma, electrification propositions leader at Lex Autolease, said: "The students at Banchory Academy should be incredibly proud of everything they've achieved.
"Not only have they demonstrated impressive skills in designing, building and racing their car – they're also raising awareness of electric vehicles and the critical role they have to play in the future of our country."
The Banchory car will compete alongside the new one that's being built in 2020, representing an opportunity for more students to get involved in the programme.
The sessions involve a weekly after-school club and occasional weekend track testing.
The initiative is run by the Greenpower Education Trust, and uses motorsport to interest young people in science and engineering.