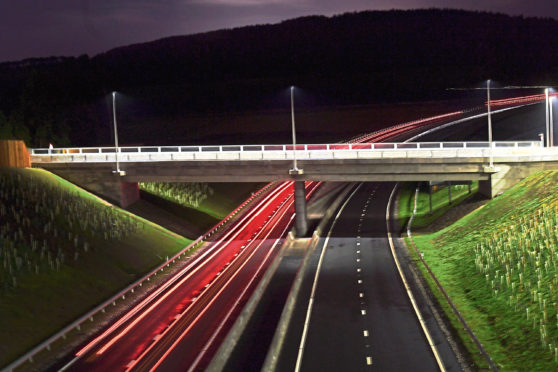 An online consultation has opened to enable the public to have their say on the current active travel plan for Aberdeen.
The 2017-2022 plan includes projects that would upgrade existing walking, cycling and wheeling facilities, together with creating new facilities in the city where none currently exists.
Efforts to refresh the plan come after the completion and opening of the AWPR, which has led to changes in traffic patterns and flow.
Other policies and strategies have been approved since 2017, including the city centre masterplan and a new roads hierarchy.
And there is ongoing work into the feasibility of introducing Low Emission Zones.
The council will be undertaking a series of corridor studies on the main radial roads – including the A92, A956, A947, A944, A96, A93 – out to the city bypass.
Council transport spokeswoman councillor Sandra Macdonald said: "We are continually looking to improve our road and pavement infrastructure to make it easier, and therefore encourage, more people to walk and cycle around the city.
"This active travel action plan is one of several policies and strategies we're undertaking and I'd encourage people who do walk or cycle – or would like to walk or cycle more – to take part in the survey."
The online consultation can be viewed on the council's website and is open until February 14.