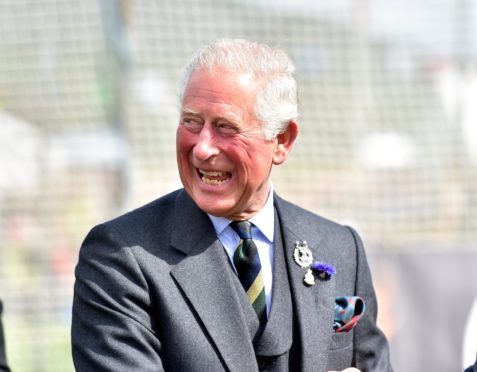 The Duke and Duchess of Rothesay have paid tribute to the work of their local mountain rescue heroes by inviting them for a private drink at their Scottish retreat.
Prince Charles and Camilla hosted more than 20 members of the Braemar and Aberdeen mountain rescue teams, together with their partners, at their Birkhall home on the Balmoral Estate.
Members of the police force who also play key roles in the daring relief efforts were also invited.
The 50,000-acre estate is the scene of many call-outs each year for the Braemar team, while the mountain Lochnagar – which was immortalised by the prince in a children's book 40 years ago – is their main spot for rescues.
Charles and Camilla's event was described as a chance for the royals to personally recognise the work of the two years and thank them for their service.
The Braemar team receives around 35 main calls outs every year, with the majority at Lochnagar.
Its support manager, Malcolm MacIntyre, said: "It's always great to get recognition for the job our volunteers do.
"Especially because Lochnagar is on their estate and, over the 25 years I've been involved with the team, it's the most common place for rescue call-outs.
"Prince Philip is our patron so we've always had a good relationship with the royals.
"And they have a good relationship with the hills as there are no restrictions to getting there from the estate."
Hitting the high spots: Life with the Braemar Mountain Rescue Team
Mr MacIntyre is hopeful that the extra attention will raise more awareness with people unaware of exactly what mountain rescue efforts involve.
Volunteers often have to battle treacherous conditions, including blizzards and gales, on foot as they work to rescue those stranded out in the open.
"Many hillwalkers, even those experienced, sometimes don't quite understand what is involved with a call-out – particularly in areas where there are large distances and the weather can be atrocious," Mr MacIntyre added.
"At this time of year there are short daylight hours, and we often have to pull in other resources as well.
"It takes a big effort and we have to work pretty quickly, particularly if someone is missing on a mountain and we don't know where they are."