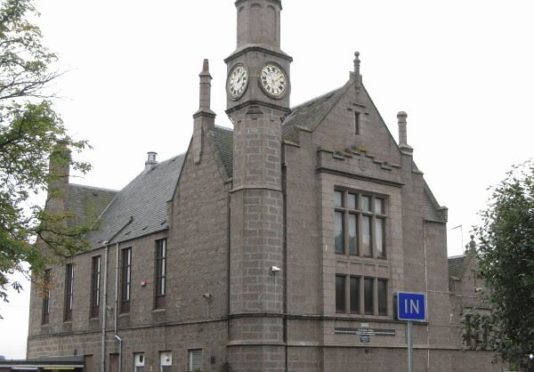 The new chairman of a Royal British Legion branch saved from closure has said he is "determined" to turn its fortunes around.
More than 200 members of the Ellon group held an extraordinary general meeting on Thursday as the fate of the 50-year-old chapter hung in the balance.
The organisation, which meets in the town's Victoria Hall, had been struggling financially "for some time".
But the meeting resulted in the "near-unanimous" backing from members to remain open for another 12 months.
A new management team is now at the helm with a view to straightening out its accounts.
Douglas Watson, who was elected chairman at the meeting, said: "The principal thing to take from this is that the Legion has been saved from closure.
"It has been running at a loss for some time and it's recognised that it is no longer sustainable.
"We're determined to implement all the necessary changes to bring it back into profit."
He added: "Our new committee hasn't met yet but preliminary discussions have taken place.
"We want to reach out to the entire community and establish contact as we're determined to change the way the Legion is run to make it more welcoming to non-members.
"We're very keen to change things in line with popular demand and adjust to what people want to see, rather than just what has gone before."
As part of his vision for the future Mr Watson wants to encourage more people to use the facility, which offers space for meetings, events, fundraisers and entertainment.
It also has its own pipe band alongside facilities for sports including indoor bowls, darts and pool.
"It's not just for ex-services personnel – anyone who wishes to join just has to pick up an application and we'll be very keen to welcome them in," Mr Watson added.
"We're in a difficult situation but we are still in the black and, if we take immediate and robust action now, then I think we can pull it off.
"I'm very optimistic that with the support of the membership and the wider community we will be able to change the direction of the club and pull it back from the brink."