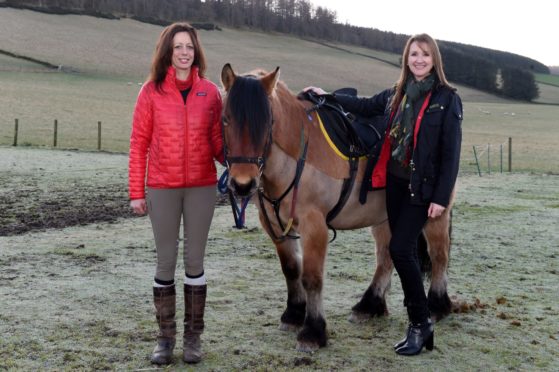 The ground is frozen solid underfoot, and the last dregs of sunlight are bleeding into dusk.
There's no denying the idyllic setting of The Stables, which can be found surrounded by fields and forest at Muir of Fowlis in Aberdeenshire.
Phoebe Carey-Miller raises a hand in greeting, and continues to chat softly to her companion.
Fin tosses his head and fixes Phoebe with impossibly dark eyes, seemingly intent on the conversation.
"He's probably thinking about his next meal," laughs Phoebe, and cups Fin's inquisitive nose.
She is clearly at one with horses, of which there are several dotted about in the yard.
When she's not competing professionally or mucking out stables, Phoebe and her quirky clan can be found making a huge difference to people living with a wide range of disabilities.
Fin, Pye, Pinnochio, Muckle, Misty and Derby form the Deeside Riding for the Disabled Association.
These gentle steeds currently help almost 40 people enjoy horse riding, in the face of huge physical and mental challenges.
Even those who have spent their entire life in a wheelchair have been able to gently trod around the paddocks, with remarkable friendships made between horse and rider.
The group has been established for 34 years, and relocated from World Horse Welfare at Aboyne to Muir of Fowlis last year.
There are now three sessions on offer each week to cater for ever-growing demand, and the Deeside group is one of 500 Riding for the Disabled Association (RDA) groups spread across the UK. Such is the popularity of the sessions on offer, that people now face a waiting list.
Alongside chairwoman of the group Lesley Young, Phoebe is hopeful that more volunteers will come forward – who she describes as the "lifeblood" of the group.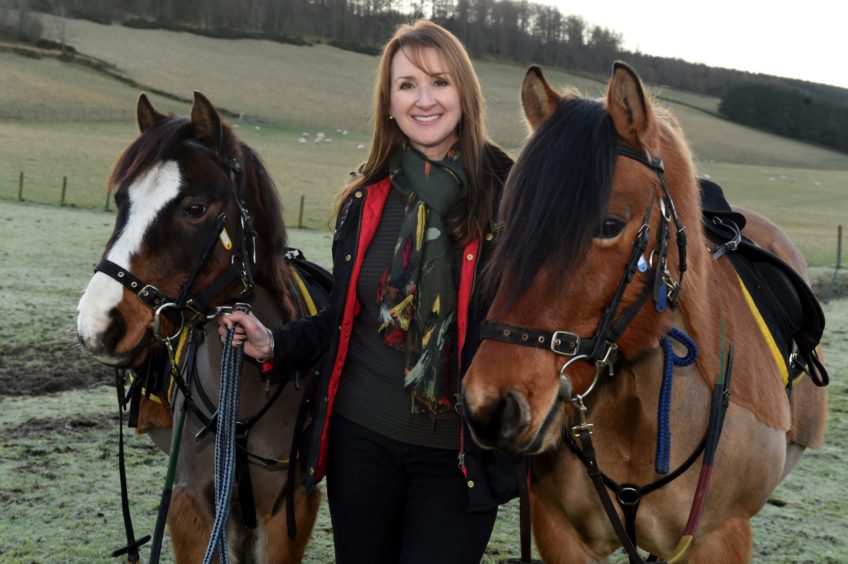 Each rider requires a minimum of three volunteers per session, which includes two side walkers and an instructor.
There is also the inevitable task of mucking out stables, alongside a first aider on standby.
Both Lesley and Phoebe are clearly passionate about the cause, and their eyes light up as they describe the difference which RDA can make.
"I think it's quite difficult to convey just how amazing it is," says Lesley, who became involved four years ago following a career in HR.
Phoebe stepped in when the previous group coach retired, and even built her family home on the stable site.
She says: "We have around 60 volunteers at the moment, which might sound like a lot.
"Some of our volunteers are well into their 80s and currently unwell, one person is due to go overseas for work and other people have work commitments.
"So we are in desperate need of people to come forward, meaning we will be able to help more riders.
"The benefits of RDA are immense.
"A teenage boy started with us over the summer, and he point blank refused to get on the horse.
"Only a few weeks ago, I watched him canter round the field on horseback.
"That's such an achievement, to overcome the fear.
"If you're in a wheelchair, I think riding can be very empowering.
"It can be the first time in your entire life that you are actually in control.
"We work with physiotherapists, and riding can improve mobility, balance and co-ordination."
The group has a hydraulic lift, meaning those who cannot use a mounting block don't miss out.
Each rider is carefully paired with the right horse, who all come with their own personalities.
"We always consider which horse suits a rider," explains Phoebe.
"If someone has problems with their pelvis, we might not choose a particularly wide horse.
"The connection doesn't always happen instantaneously, it can take a few sessions before finding the one, but when the match is made, it's brilliant to see.
"The horses just seem to know when a rider is feeling unsure, or needs a bit of support.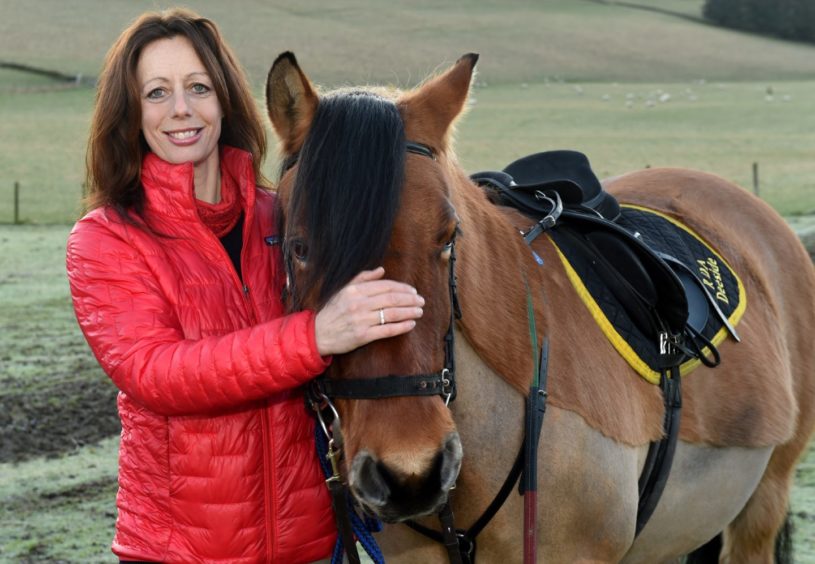 "Sometimes when riders first start, they can be pretty nervous.
"Within a few sessions, they are clapping and smiling.
"To be able to give that experience to children is incredible."
The sessions will restart in early March, and take place on Tuesday, Wednesday and Friday mornings.
Due to a lack of volunteers, some people provide support across all three sessions.
"I think our youngest rider is in primary one, and our oldest rider has celebrated their 60th birthday," says Lesley.
"Our volunteers are amazing, we couldn't run without them.
"If you decide to get involved, you're guaranteed an excellent slice of cake come the end of a session.
"Some of our volunteers bring in home bakes; we even wrote a book called Fuelled by Cake.
"Everyone comes together – if something needs doing, the volunteers just get on with it.
"They aren't precious about jobs at all.
"If we could get 20 volunteers to come forward, that would be brilliant.
"But there really is no limit, the more people the better."