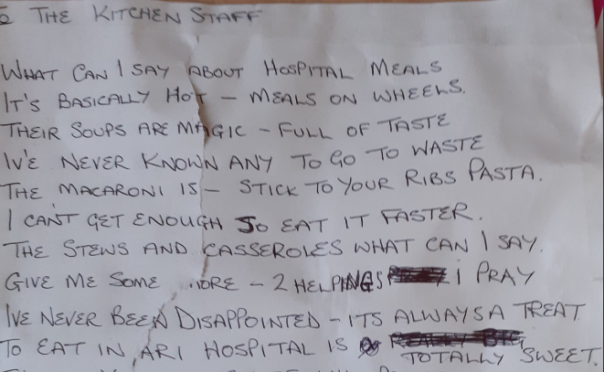 Although hospital meals aren't particularly famous for culinary excellence, a patient at Aberdeen Royal Infirmary loved his so much that he penned a hand-written poem to the hospital's kitchen staff in an effort to get their recipes.
NHS Grampian's catering team at the Aberdeen hospital received the poem this morning.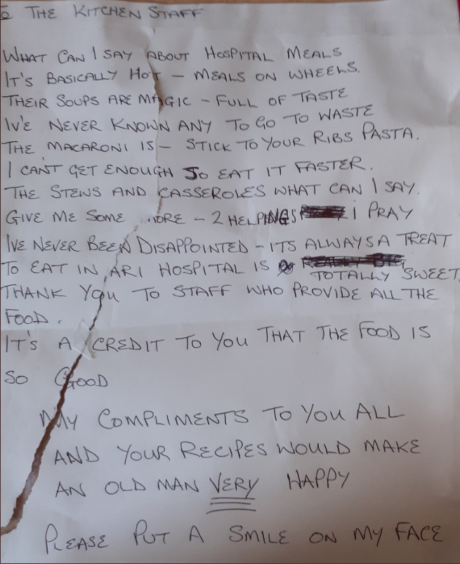 The author praised the kitchen's "magic" soups, "stick to your ribs" macaroni, and was left speechless by the stews and casseroles.
Stuart Donald, catering manager at ARI, said: "Cooking for people who are so unwell they require hospital treatment is not easy, so to get feedback like this is amazing.
"We aim to provide hearty, comforting food and it's clear we hit the jackpot for this patient.
"However, we will have to disappoint him, as our recipes will remain a closely guarded secret."