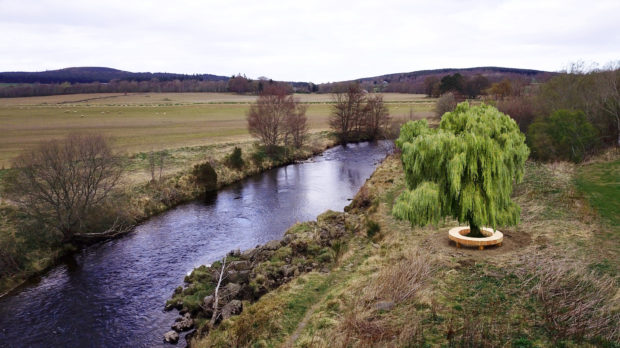 A "Brexit Tree" will be planted by an Aberdeenshire arts group to mark the UK  leaving the EU next week.
The planting is part of a programme of events created by Huntly-based organisation Deveron Projects and will take place at 4pm on January 31.
German artist Clemens Wilhelm will plant the weeping willow on the banks of the River Deveron close to the historic Huntly Castle.
He said: "The Brexit Tree is an ambivalent image for an ambivalent moment in British, European and World History. Many people in Britain and the world feel an intense sorrow and loss because of Brexit.
"However, more than half of British voters opted to leave the EU, and one should assume that they are hopeful, and see Brexit as the beginning of a positive new era.
"Just like Brexit, the weeping willow combines both of these opposing feelings – loss and healing – and unites them in its outstanding beauty."
The planting date has been pushed back by months, due to the UK's delayed departure from the EU.
Director of Deveron Projects, Claudia Zeiske, hopes the tree will be a significant part of the area for years to come.
She said: "We hope that this weeping willow will act as a marker for Brexit as a significant day in history, measuring the passage of time as it grows, and bringing the community together."