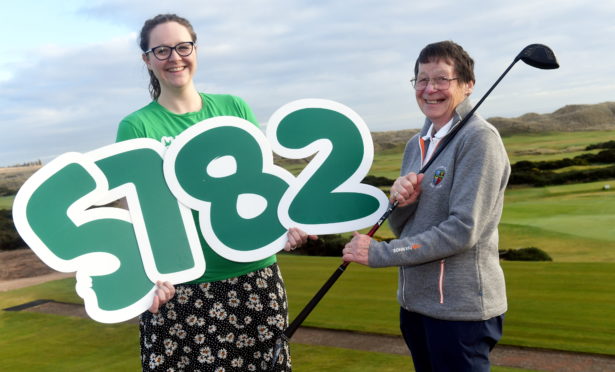 Generous golfers have raised more than £5,000 for Macmillan Cancer Support.
Every year, Cruden Bay Golf Club picks a charity to support through a variety of events.
Over the last 12 months, members have taken part in the Longest Day Golf Challenge, completed the Kiltwalk, held quiz nights and taken part in charity auction nights – taking their total for the cancer charity to £5,782.
A spokesman for Cruden Bay Golf Club said: "Over the last four years either the club or ladies captain nominates a chosen charity who the club members can support throughout the year.
"We are indebted to those who have organised and taken part in the events and of course the club members and their families and friends for their support."
Madeline Gillan, fundraising manager for Macmillan, said: "Cruden Bay Golf Club have been enthusiastic and generous in their fundraising for us, and this final total is amazing.
"We are so grateful for their support as it means we can be there for more people affected by cancer."