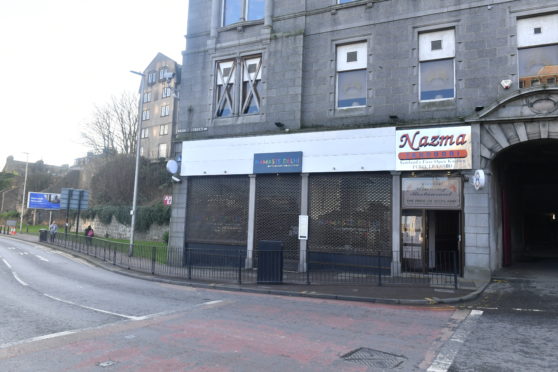 A restaurant in Aberdeen city centre will "boost understanding of Indian culture" locally by staging live music and screening Bollywood films.
Bosses at the Namaste Delhi on Bridge Street hope to entice more visitors in as they celebrate the Asian country by hosting sitar performances, dance displays and movies.
Yesterday, Aberdeen City Council's licensing board granted permission for the business to change its hours.
The decision means the venue could now open from noon, instead of 10am previously, and close at 2am from Sunday to Thursday.
On the weekend it could potentially remain open until 3am.
Management also sought to amend the description of the restaurant to allow for conferences, social functions and live performances to be held.
There will also be dance stages erected on occasion, and permission to show films and sport was granted.
Solicitor Janet Hood, representing Namaste, said the restaurant had no intention of opening beyond 1am unless specific events were scheduled- and insisted that it would "not be a nightclub".
She said: "My client is keen to boost understanding of Indian culture in the region.
"There are no complaints from police or licensing officers."
Three letters of objection were sent from neighbouring businesses, although these firms were kept anonymous during the committee meeting yesterday.
Fears were raised over a potential rise in crime and disorder, a "lack of appropriate space for bins" and an "impact on neighbouring occupiers".
Submitted along with the letters were pictures of a bin blocking a fire escape and gas canisters in a pend area at Namaste.
Ms Hood said bosses at the restaurant had been "shocked" at the bin pictures and were investigating – but added that the canisters were required for cooking.
Objector Mohammed Ullah said there had initially been concerns about the venue becoming a nightclub, but he had been satisfied by the answers of the solicitor.
However, he said that the firm should consider creating a segregated smoking area to reduce complaints.
A representative of the council's licensing standards department said the authority's environmental health team had spoken to restaurant top brass about it, but there had been no noise complaints.
Councillors unanimously granted permission for the application.
Board member Martin Greig said the venue would bring a new attraction into the city centre.
"It's good to have variety in the city centre leisure and dining experience.
"This is a welcome and well organised business which will add to the range of quality premises for people to enjoy."