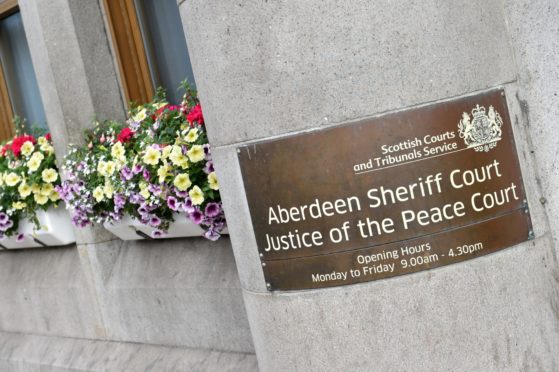 An 83-year-old man has been admonished after an incident that left a man and his cocker spaniel injured.
Gordon Adam previously admitted being the owner of a dog which was "dangerously out of control," on April 17 at Comers in Midmar.
Fiscal Anne McDonald told Aberdeen Sheriff Court yesterday: "The complainer noticed the accused's dog, a large Rottweiler, in a field next to where he was walking along.
"He did not have his dog on a leash at that time and the accused's dog ran towards a fence and towards him."
The Rottweiler got its leg caught in a fence between the two parties, before it broke through and snapped at the complainer's cocker spaniel.
It bit the spaniel and the man picked his dog up to protect it.
While it was being held in an effort to protect it, the Rottweiler "bit the smaller dog a number of times to the back legs".
It also bit the spaniel owner's left hand before Adam approached and pulled his dog away.
Yesterday, the court heard that the Rottweiler, which was diagnosed with bone cancer, has a vet appointment on Monday which surrounds its planned euthanasia.
Yesterday, Sheriff David Hall admonished Adam.
He said: "The court treats such an incident very seriously indeed – I don't want you to be under any illusion about that.
"I understand the circumstances surrounding the dog, and would otherwise be considering ordering a destruction of the animal."