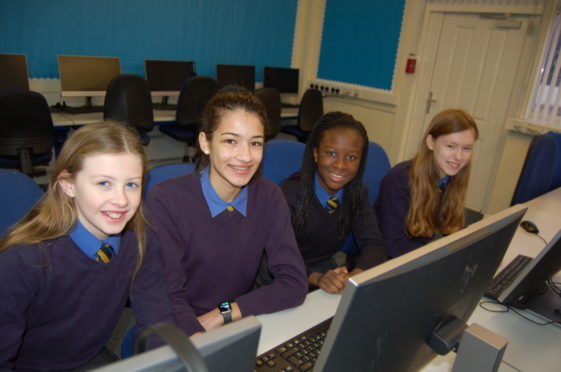 A team of teenage codebreakers will represent their school at the semi-final of a national cyber-security competition next month.
Team Minerva from St Margaret's School for Girls in Aberdeen will complete a series of coding challenges and puzzles, battling it out against nine other groups for a place in the grand final of the CyberFirst Girls' Competition.
It has been organised by the UK Government's intelligence operation GCHQ, with a view to encouraging more women to think about a career in technology.
More than 520 schools across the country entered the contest, with Team Minerva among the highest scoring during the gruelling 10-day qualification round.
Emma Murray, Marcy Bryce, Shaneka Hapuarachchi and Joy Olanrewaju are now hard at work preparing for their regional semi-final on Saturday, February 8.
Anne Bonandrini, from St Margaret's School for Girls, said: "The CyberFirst Competition provides a fun but challenging environment to inspire the next generation of young women to consider a career in cyber-security.
"Recently named by the Sunday Times as Scottish independent school of the year, St Margaret's has long-championed careers in which women are under-represented and is delighted to support this initiative."