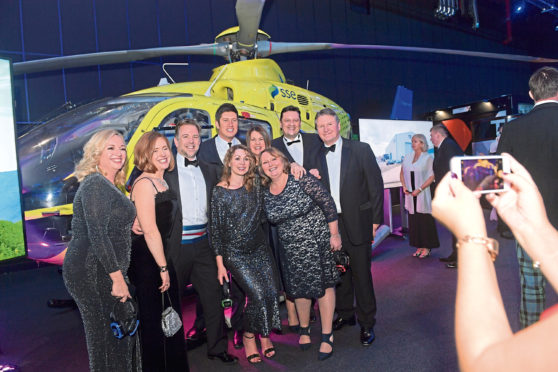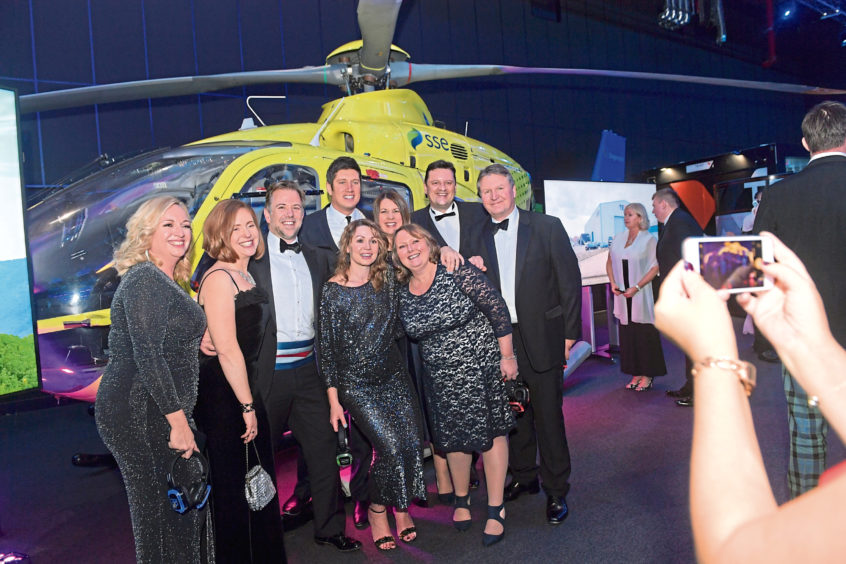 A charity which flies paramedics to save lives across Scotland received massive cash boost at this year's Press and Journal Energy Ball.
The annual celebration, which took place at the P&J Live arena in Aberdeen, raised £26,471 for Scotland's Charity Air Ambulance (SCAA).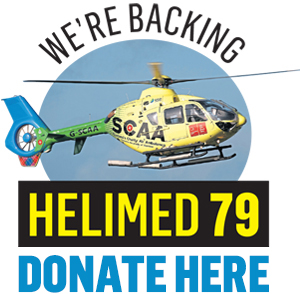 The organisation operates a life-saving helicopter 12 hours a day, 365 days a year, flying expert paramedics to scenes of serious illness and injury from its base near Perth.
But fundraising efforts, backed by the P&J, have been ongoing to purchase a second machine which will be based in Aberdeen and regularly deployed to emergencies across the north and north-east.
A silent auction was held during the glitzy bash to raise money towards the target £6 million needed to buy it and operate it for its first three years.
There was ample opportunity for guests to show their admiration for the charitable organisation throughout the evening.
Auction prizes included a Babcock Aviation helicopter experience, a VIP hospitality box at P&J Live for Cirque du Soleil's Crystal show, as well as a spectacular five-star European break.
SCAA chief executive David Craig said the charity had been overwhelmed by the support shown.
Mr Craig said: "We're hugely grateful to the P&J for putting SCAA front and centre at such a prestigious gathering.
"They understand the value of a service such as SCAA, and hopefully the contacts made and support given will help to secure valuable relationships for our charity and our new air ambulance resource in Aberdeen.
"SCAA relies on the support of businesses and corporations all across Scotland. Those in the north-east will prove vital to sustaining the ongoing work of the life-saving Helimed 79, which we will launch in the spring.
"The Energy Ball was a tremendous event and SCAA is delighted to have played a part in this year's celebrations."
---
Scotland's Charity Air Ambulance has made a huge impact since 2013, saving lives and preventing suffering. 
That is why the P&J campaigned successfully for SCAA's second helicopter to be based in our region. 
The countdown is now on for the aircraft – call sign Helimed 79 – to start flying missions from Aberdeen Airport. 
But this is an emergency service that relies entirely on donations. 
Each call-out costs about £2,500 and SCAA needs P&J readers to help hit its £6million target and get things off to a successful start. 
So please do anything you can to raise those funds and show that We're Backing Helimed 79. 
---
Ways to donate to SCAA
Website: www.scaa.org.uk/donate
Text: Text 'SCAA' and the amount to 70085
Phone: 03001231111
Cheques: Made payable to 'SCAA' or 'Scotland's Charity Air Ambulance' and sent to: Scotland's Charity Air Ambulance (SCAA), The Control Tower, Perth Airport, Scone, PH2 6PL