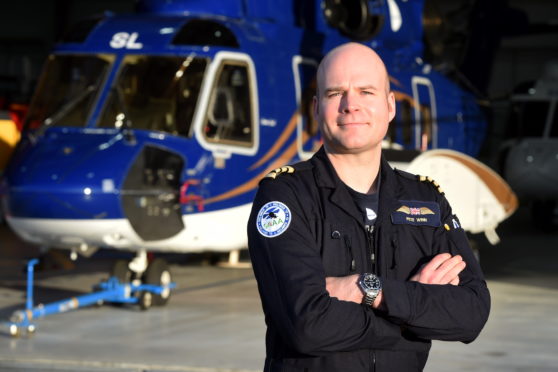 Pete Winn is a modest man.
The former Royal Air Force pilot is quick to downplay his lifesaving work in war zones in Afghanistan, and is always the first to point to friends and colleagues who "did a lot more".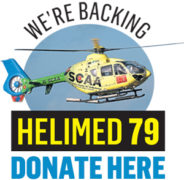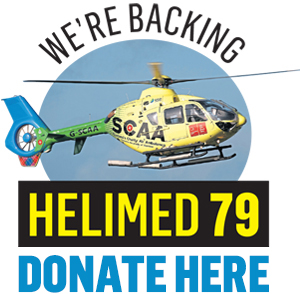 But dealing with attention, praise and "pressing the flesh with fundraisers" are things the 38-year-old knows he will have to learn to do, having recently signed up to be a pilot with Scotland's Charity Air Ambulance (SCAA).
Captain Winn will soon be one of two pilots permanently placed with the charity's paramedics in Aberdeen, flying Helimed 79 around the north-east to aid of the most seriously hurt.
He has travelled the world in the military and already has established himself with the Inverness-based Helimed 2.
But the chance to work for SCAA – and much closer to his home, wife and eight-year-old daughter in Aberdeenshire – was too good to turn down.
"It's really exciting to be in at the start: a new aircraft, a new location, rolling out the service across the north-east and Scotland," he said.
"It will be satisfying to be here at the start, to see it all take shape and then do the first operational missions."
The charity plans to have its north-east copter in the air and saving lives by the end of March.
In his time in the RAF, Capt Winn was deployed to Afghanistan six times, flying Chinook helicopters.
The unassuming pilot would happily forego telling the story of his Queen's Commendation For Bravery In The Air in 2011 – alerting anyone who will listen that of the four levels of bravery award, his was the lowest.
"My friends and colleagues did a lot more than me out there," he reiterates.
But the official citation accompanying the Operational Honours List 2011 described "extraordinary gallantry".
Then RAF Flight Lieutenant Winn was awarded for his actions in two incidents – including commanding an operation to evacuate a seriously injured coalition soldier from the Sangin area in Helmand province.
Military chiefs praised him for continuing the landing, despite "fierce contact" ongoing between troops and hostile fighters and "multiple bursts of automatic small arms fire" near the aircraft.
His experience on foreign shores is something Capt Winn thinks has prepared him well for helimed flying back in the UK.
He said: "In emergency medical aircraft in Afghanistan, you would take the Chinook out to battlefield casualties, land the helicopter and extract them back to the hospital at Camp Bastion and other hospitals around southern Afghanistan.
"They had two paramedics, doctors on board, and a small contingent of soldiers to protect the aircraft while it was on the ground.
"It is very applicable to this – a big crew working together to get the aircraft safely on the ground and away to get casualties to hospital."
---
Scotland's Charity Air Ambulance has made a huge impact since 2013, saving lives and preventing suffering. 
That is why the P&J campaigned successfully for SCAA's second helicopter to be based in our region. 
The countdown is now on for the aircraft – call sign Helimed 79 – to start flying missions from Aberdeen Airport. 
But this is an emergency service that relies entirely on donations. 
Each call-out costs about £2,500 and SCAA needs P&J readers to help hit its £6million target and get things off to a successful start. 
So please do anything you can to raise those funds and show that We're Backing Helimed 79. 
---
Ways to donate to SCAA
Website: www.scaa.org.uk/donate
Text: Text 'SCAA' and the amount to 70085
Phone: 03001231111
Cheques: Made payable to 'SCAA' or 'Scotland's Charity Air Ambulance' and sent to: Scotland's Charity Air Ambulance (SCAA), The Control Tower, Perth Airport, Scone, PH2 6PL